This summer our staff had the pleasure of working alongside 7 fabulous youth interns. These students were all from the Fairhill community and ranged in ages from 12-16. They met twice a week to learn about botany, landscaping, and farming.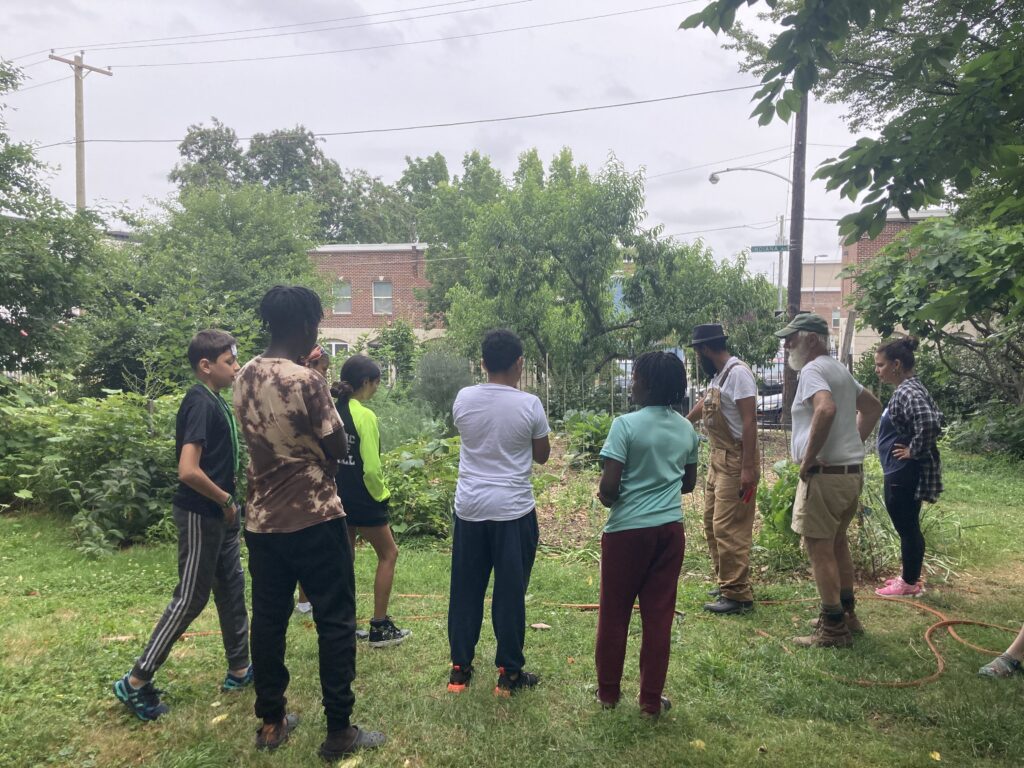 The kids did a great job working together to beautify the space and harvest vegetables for our farmstand. Their hard work in the gardens and arboretum will allow us to feed our neighbors with over 1,500 pounds of fresh produce this year and welcome hundred of visitors.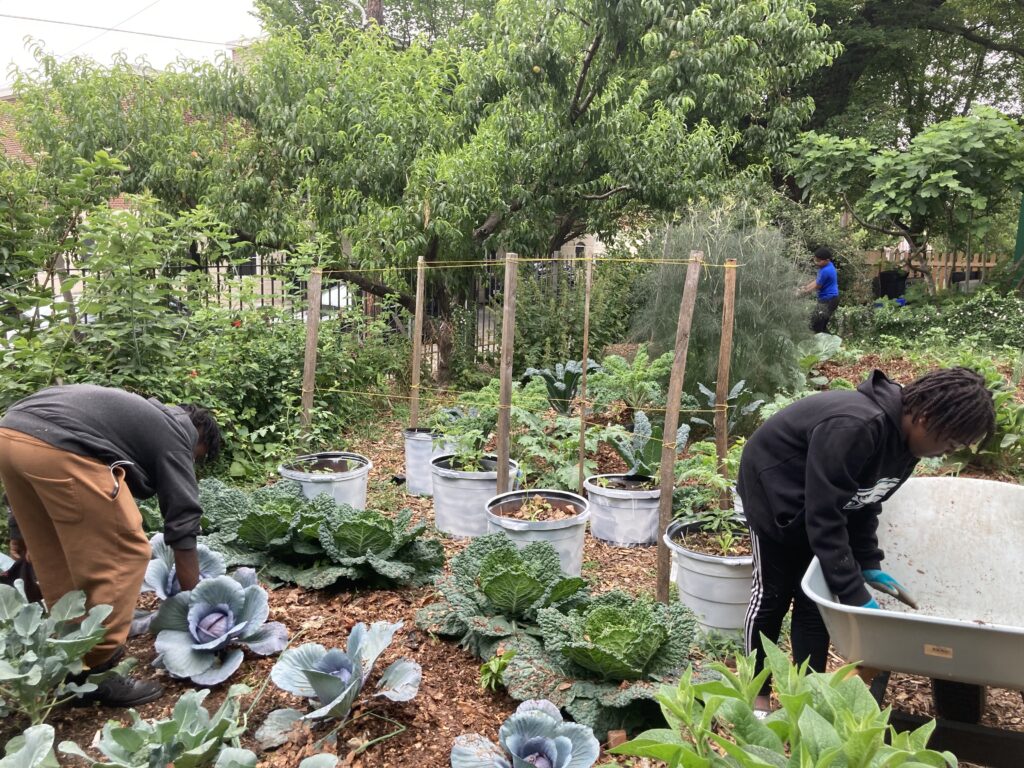 Most of their time was spent at our historic site and so they also spent time learning about the history and continuing legacy of the land. They even spent several sessions working with our staff on what it means to be a docent and community ambassador.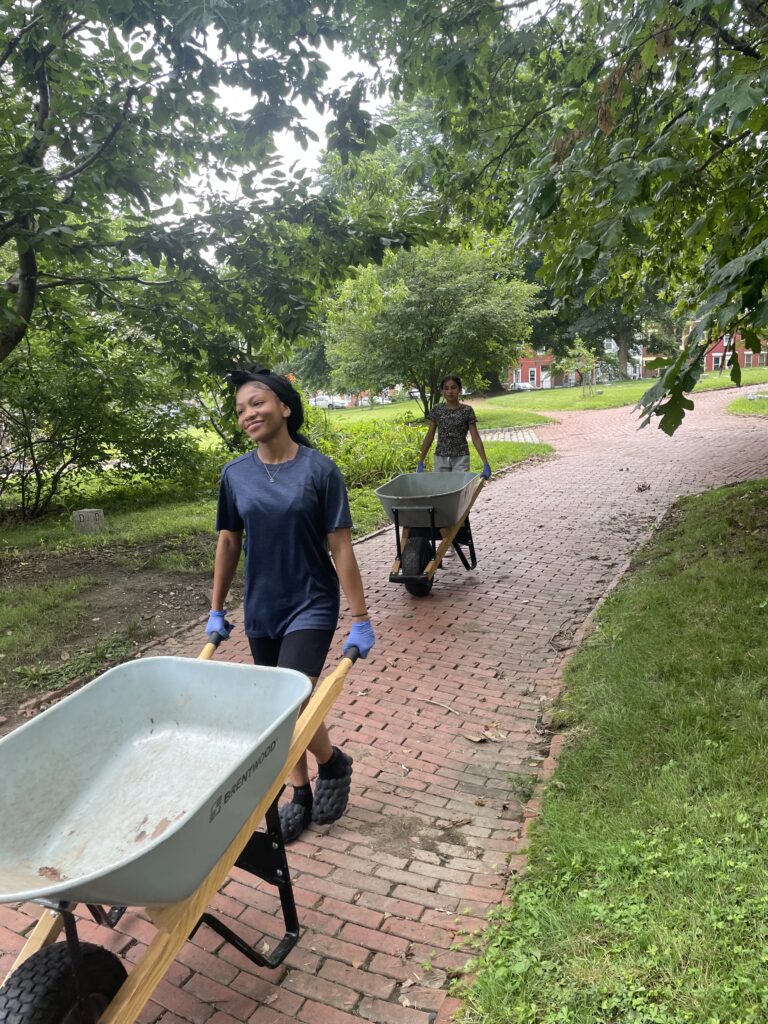 We also got to introduce them to several local organizations to deepen their experience. Vetri's Teaching Kitchen hosted us for an opportunity to prep, cook, and enjoy a delicious healthy meal together. They visited the Lilian Marrero Branch library to get library cards, learn about offerings, and do some plant research. We partnered with Urban Creators to spend a day working on their farm and Philadelphia Orchard Project visited us to lead a pruning workshop.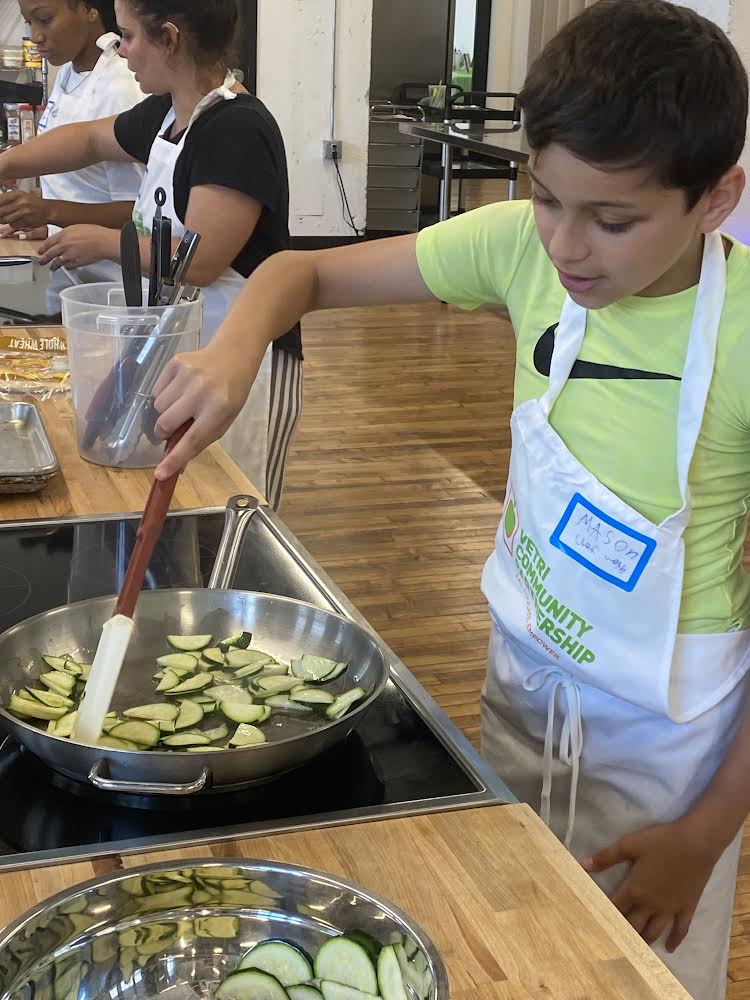 At the end of the summer, interns reported having felt valued, useful, and confident when they were at the grounds. They also shared that they enjoyed learning and making friends. All of the kids said they would want to participate again next year and expressed interest in continuing to work with us in the gardens and as tour guides. Our goal is to pilot a youth group program this fall on Saturdays so that we can continue to foster the interests and talents of this wonderful group. We love seeing them learn and grow!