Visitors are welcome to the beautiful, peaceful, 4.5 acre park to pay respects at the graves of reformers, to rest and to reflect under the great trees in this green oasis.
The park is on Germantown Ave. between Temple University and Temple Hospital.
It is on the 23 bus line and a short walk from Broad St. subway and North Broad SEPTA stations. There is on street parking available.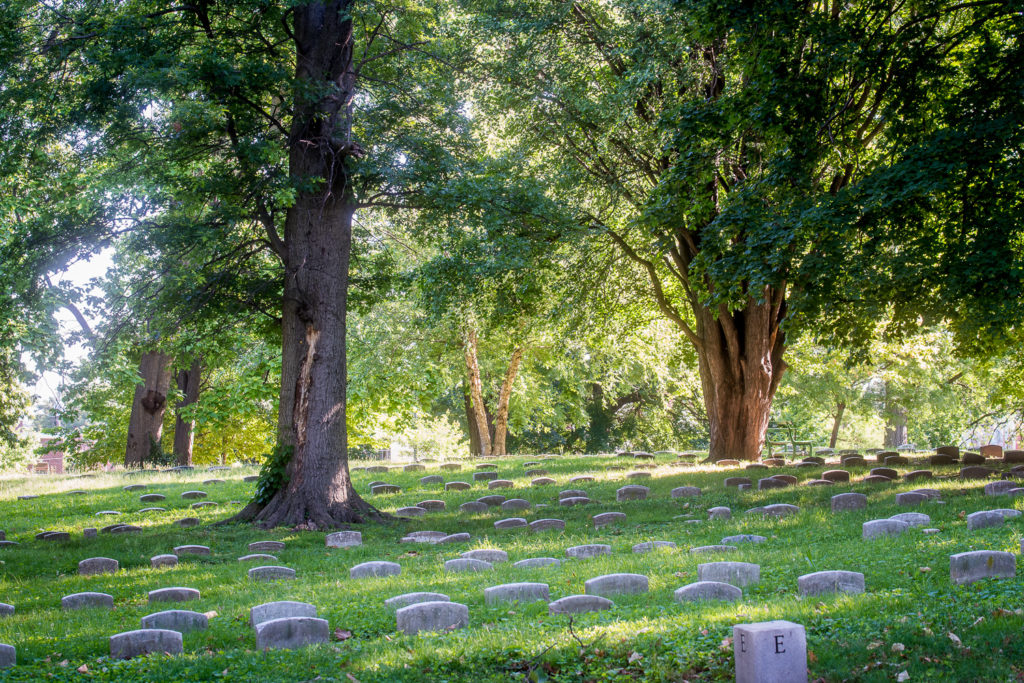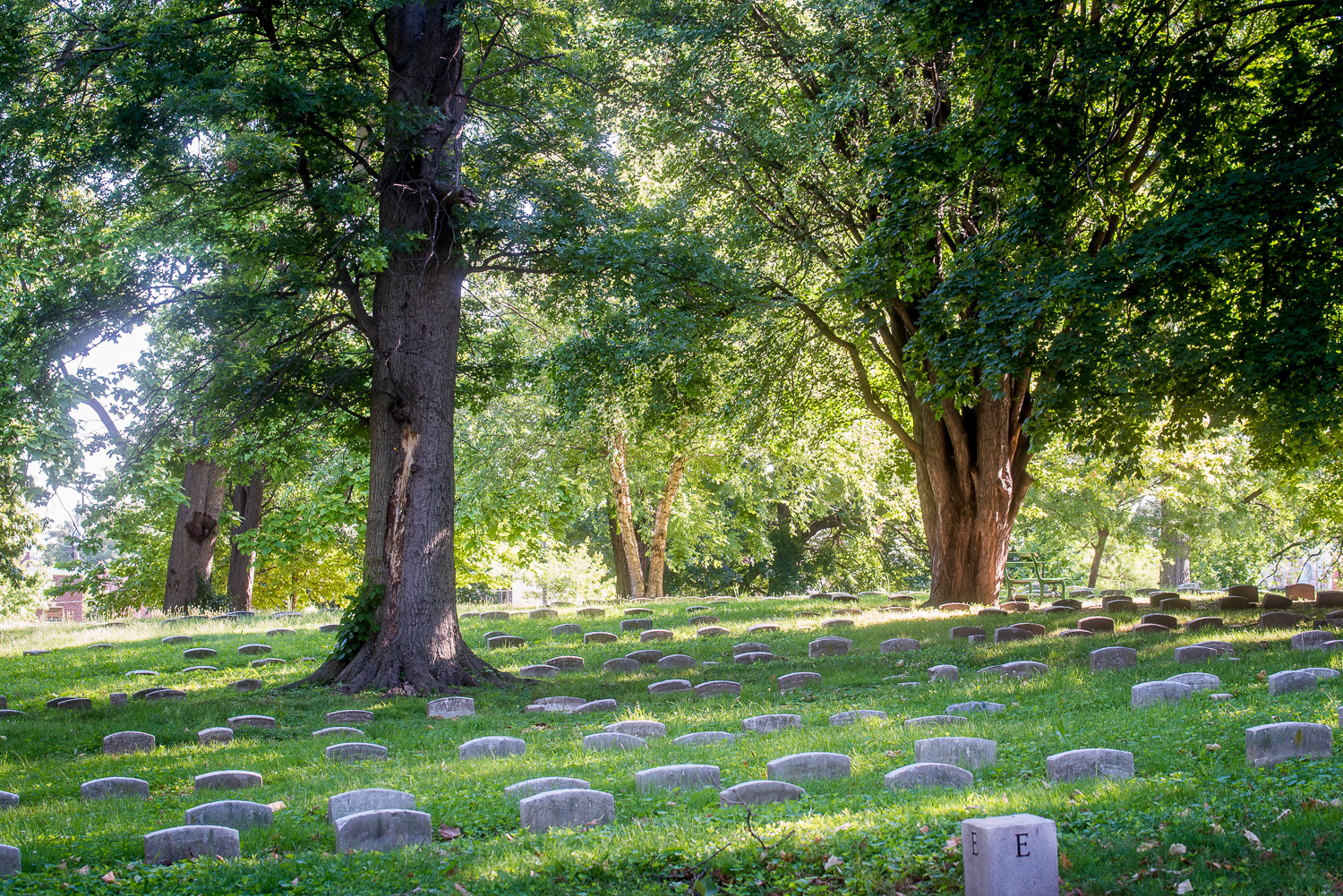 GROUNDS OPEN TO VISITORS FREE OF CHARGE
The gates are open when our staff is onsite, which is typically Tuesdays, Thursdays, 10am – 2pm and Saturdays 10am – 3pm.  History tours are offered on Second Saturdays 12pm – 2pm.  Group tours can be scheduled at info[at]historicfairhill.com.
If you are looking for an ancestor, check the interment records here.
Historic Fair Hill offers history tours every Second Saturday 1pm-3pm. The tours visit the wall murals of the Underground Railroad and Female Antislavery Society. They visit the graves of the Motts, Purvises, M'Clintocks, and they visit the history garden to see the crops planted by successive waves of farmers:  Lenni Lenape, English Quaker, German Mennonite, African Americans, Latinx people from the Islands.  See the video taped tour of Carolyn Singleton at the UGRR mural.  Schedule your group or personal tour today!
Fairhill school children visit the historic park and their own school gardens.  On Family Saturdays, children can pick up an Explorer Backpack with plant ID cards, magnifying glass, crayons, coloring sheets, and scavenger hunts.  Visitors can learn about the 30 species of trees with their own trunks, bark, leaves, fruits, flowers seeds,. They look for the bugs, worms, birds, squirrels, red tailed hawks that call the park their home. Contact us today to schedule your field trip!
The historic park is an oasis of peace and calm in a busy city. Neighbors have had walking clubs, yoga classes, meditation sessions and the gardeners offer medicinal herbs for soothing teas at the weekly farm stand.  We welcome requests or offers to teach classes.
The HFH farm team is on site Tuesdays, Thursdays 10am-2pm, Saturdays 10am-3pm,  April-October. They are happy to welcome you, give you a tour, and put you to work if you wish.  If you do not see them, they are at a satellite garden. Try Auburn St. ½ block south or Evelyn Sanders ½ block north.  For more info, contact us.
Sign up for our newsletter!
Sign up today for free to receive monthly updates from Historic Fair Hill. Be the first to know about our events!
You can unsubscribe at any time and we will never share your email with anyone else.