HFH partners with Fairhill public elementary schools for early literacy. We are a proud partner of Philadelphia's Read by 4th Campaign, working to help every child become a reader. Close partnership with school staff, families, and other community resources are showing positive outcomes in reading.
Since 2016, we have worked to reopen and staff the elementary school libraries at Julia de Burgos, John Hartranft, William Cramp, and Potter Thomas. Our library coordinators and volunteers lead read alouds, help kids find just right books, support curriculum, and create a welcoming space. 
Through grants, book drives, and regional partnerships, we are able to collect and share thousands of new and used books each year for Fairhill neighborhood schools. We are committed to providing high quality, culturally responsive, and engaging books. These books are used to create windows, mirrors, and sliding doors for our readers.
To volunteer as a library helper or to learn how you can support our libraries, contact us at info[at]historicfairhill.com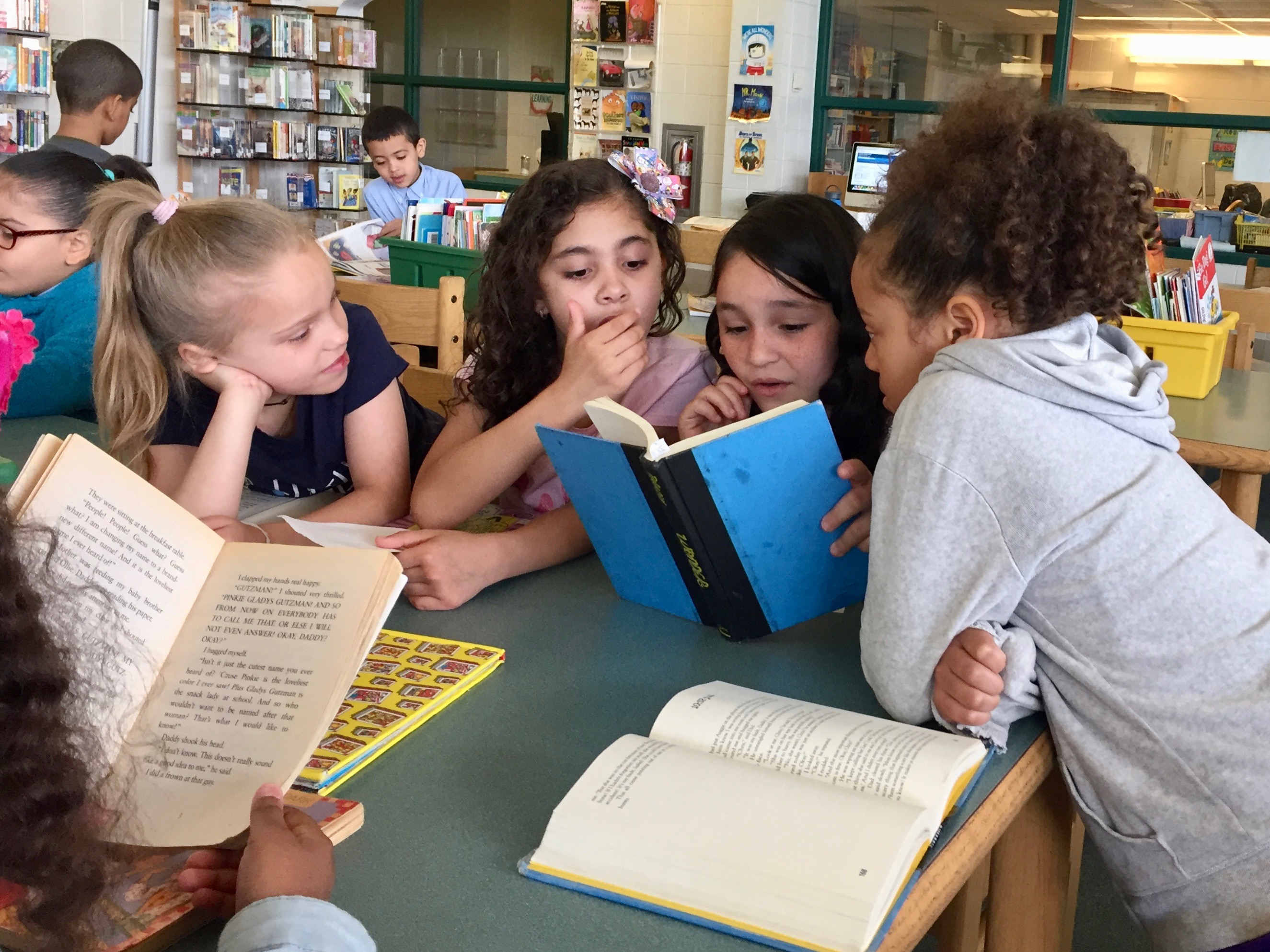 Over 30 volunteers visit our schools weekly to share the joy of reading. Reading Buddies are matched with children in grades K-4 and are able to provide valuable one on one support. Volunteers are pivotal to helping hardworking teachers as we all work together to get all students reading. Currently, only 25% of students are reading on grade level. 
Reading Buddies complete an application, interview, and get state clearances. While some are retired educators, many simply have a passion for children and literacy. All Reading Buddies are trained in reading strategies, trauma-informed practices, and culturally responsive practices.  They work regularly with the same students each week, giving one or two mornings of their time. Reading buddies convene monthly to share best practices and learn from one another.
Home libraries are essential to growing readers. When asked, many students report having between 0-10 books in their home. We believe all children need and deserve access to books. 
HFH provides thousands of new books to families each year through weekly book giveaway tables, literacy events, and little free libraries.  It's important to us that our kids have books that are their own and in which they can see themselves. 
We have also raised funds for reading clinics to prevent the "summer slide" and workshops that train parents to be at-home reading coaches. 
To find out how you can champion home libraries with us, contact info[at]historicfairhill.com.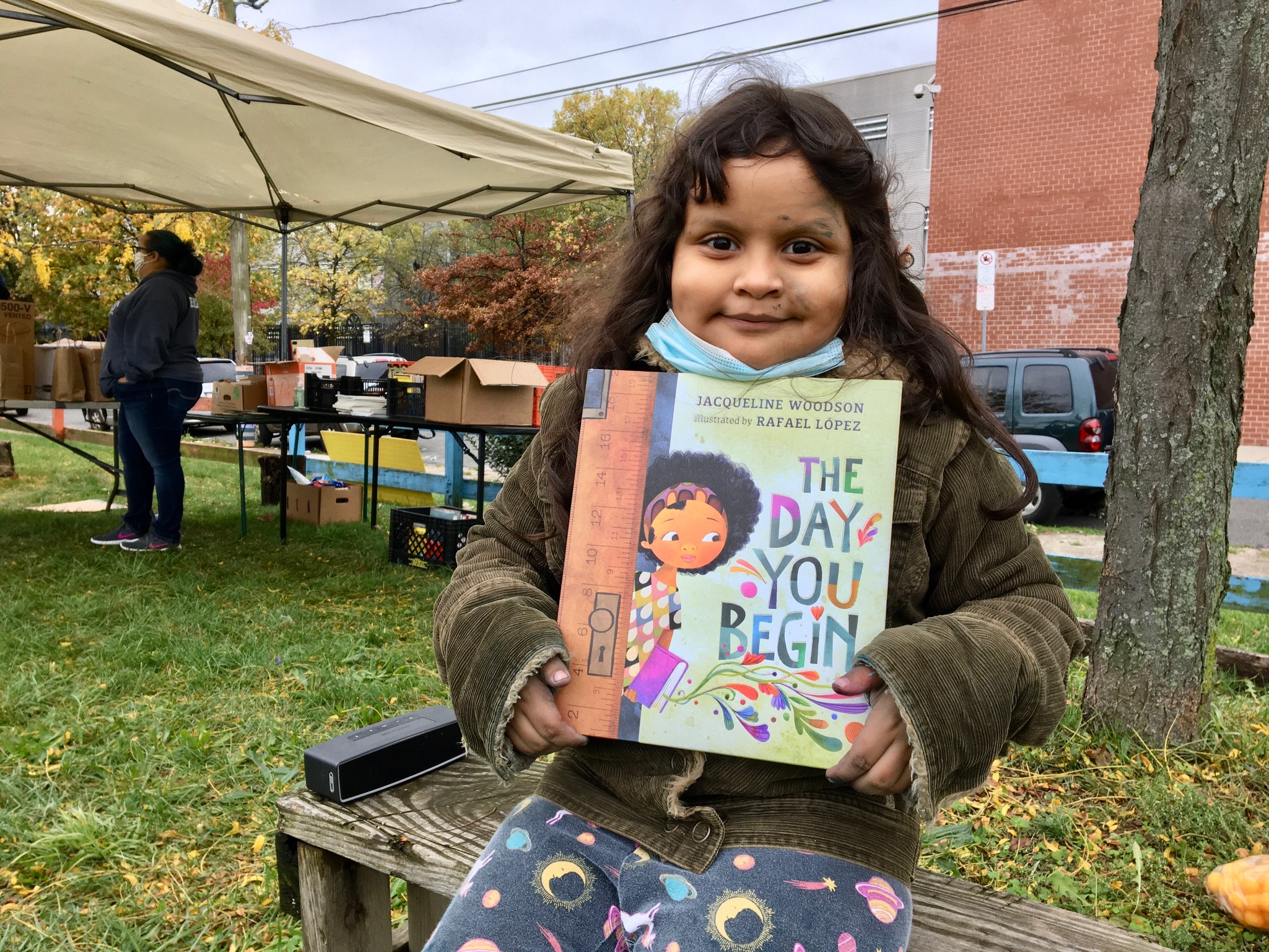 Classroom literary assistants
HFH hires bilingual school parents to be classroom assistants in K-2 classrooms. These parents are able to give consistent, skillful, caring support to the students and teachers and reduce the ratio from 30:1 to 15:1. They work with students in small groups on letter recognition, site words, comprehension, and more. 
Assistants are also able to have a strong impact on family engagement, which is essential in supporting literacy. They help teachers to better communicate and keep parents informed by providing translation during meetings and answering questions about assignments, so that they can help at home.
To become a literary assistant, email us today at info[at]historicfairhill.com
HFH works with our partner schools to maintain school gardens that both beautify and educate. Studies show that when children participate in garden activities they are able to communicate their knowledge about the world to others, convey emotions, and develop important skills that will help them be more successful in school.
We support school community members as they establish raised beds and learn how to care for their green space. Garden educators offer an outdoor classroom to teachers where students can dig, water, plant, and harvest.
Historic Fair Hill provides hundreds of children and adults with direct educational experiences every year. Join us in one of our beautiful outdoor classrooms. Each field trip can be curated to meet your group's needs and interests whether it's learning about the Underground Railroad, harvesting in our gardens, or discovering the powerful stories of our neighborhood murals. Trips are led by certified and trained guides. 
Philadelphia History Tours