Historic Fair Hill, this 300 year old burial ground, now an historic park, is the oldest entity in Fairhill. Its five acres are beautiful in all seasons with pink and white flowering trees in spring, lush greenery in summer, brilliant orange and red trees in fall, snow and holiday lights in winter.
The program committee of staff, neighbors, volunteers meets monthly to plan programs to support the vitality of the neighborhood. These include MLK Day of remembrance and service, Black and Women's History month Essay contests for local schoolchildren, Franklin Institute Star Party, Tree Tenders planting in spring and fall, Summer Fest, Fall Fest, Holiday star lighting.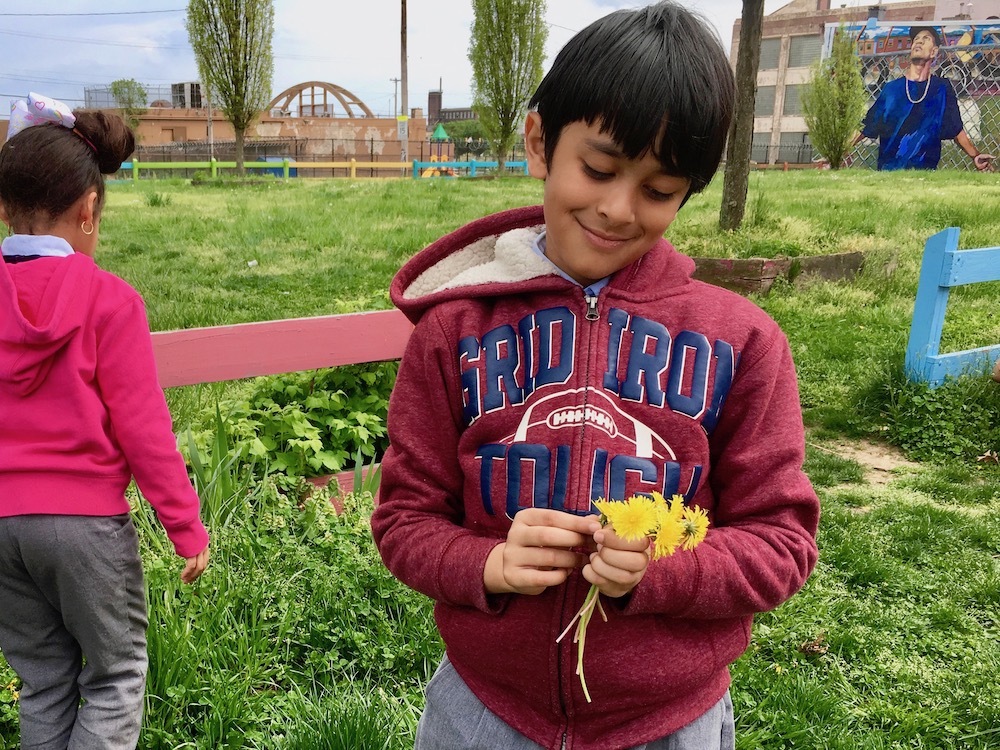 After a year of school on the laptop, not leaving home because of COVID, neighbor children are joyful about playing outside in the safe, fenced, green space. Every Saturday, the gates are open, and kids come out to water the garden, dig in the dirt, pick and eat fruit from the orchard, play checkers, draw, run through the sprinkler, ride bikes, play hide and seek and swing on the tire swing. The Little Free Library is stocked with books, paper and crayons. Local college students are there to greet parents and guide the kids.  The parents take a little time to get used to playing in a 300 year old burial ground, but the kids have fun right away.
The historic site puts on bigger events monthly and bring in goats, ponies, campfires, telescopes and brings old fashioned country experiences to city kids.
Historic Fair Hill was named a Zone of Peace by the Religious Leaders Council of Phila and is an oasis of calm with hundred-year old trees not found outside the high iron fence. After school, local teachers bring their Student Run Philly Style kids to unlock the gates and run and play freely, safe to be kids. HFH farmers grow herbs and talk to neighbors about their healing properties during the weekly farm stand. They offer recipes for healthy ways to prepare fresh kale, collards, broccoli, eggplant. 
Neighbors set up their own walking clubs around the brick carriageway.  Research shows that a natural space with big trees is a health giving influence in a dense city neighborhood. All are welcome to come stroll the paths and sit on benches under the great trees and feel the calming power of this Zone of Peace.