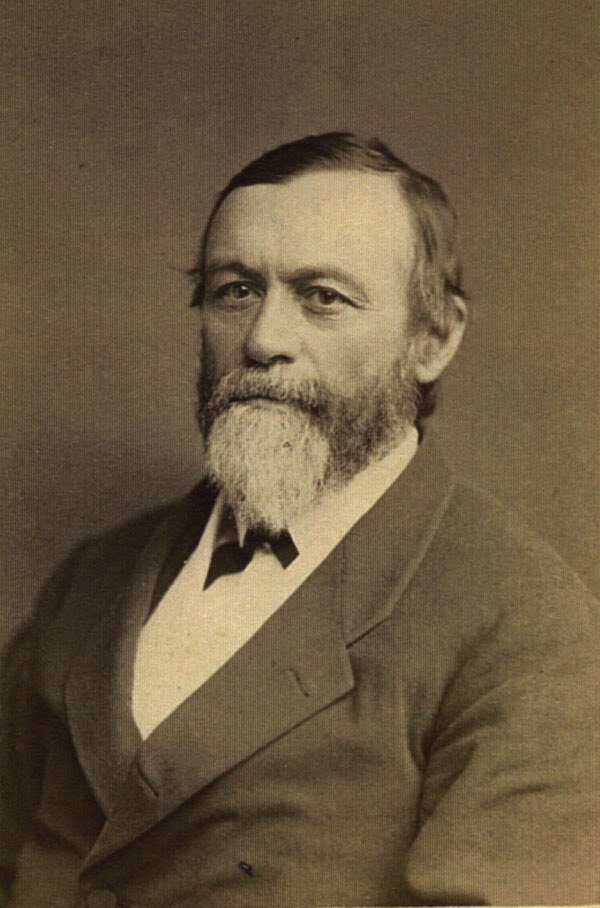 Edward M. Davis was a European American abolitionist, a Civil War soldier, and woman's rights advocate. During the Civil War he served under General Charles Fremont in the war in the west and helped to establish the Union League to raise and support troops. When the first black regiment was authorized in 1863, he donated his property, Oak Farm in Chelten Hills, to the army to be called Camp William Penn for the training of these troops. After the war he developed the farm as an integrated community, now called LaMott, selling to blacks and whites alike.
Davis was born in Philadelphia in 1811, the son of Evan Davis and Elizabeth Davis, members of the Race Street Monthly Meeting. He was educated in Friends schools, and became a successful Philadelphia merchant, running a large silk importing business. He maintained a large country home, and vacationed at Newport, Rhode Island. On October 26, 1836, at the age of twenty-five he married Maria Mott, second daughter of James and Lucretia Mott. The couple had four children, Charles Davis, Anna Davis Hallowell, Henry Davis and William Morris Davis.
Davis joined his parents-in-law in supporting the New England Non Resistance Society, organized in 1838 to advocate the use of non-resistance in the defense of escaped slaves and the response to hostile mobs. However at the time of the Civil War, he felt it would be necessary to fight, and accepted a commission in the U.S. Army. As a result, he was removed from membership in the Race Street Meeting.
Following the war, however, Davis returned to his earlier interest in peace, and was active in the Pennsylvania Peace Society and the Universal Peace Union, becoming president of the former when his mother-in-law, Lucretia Mott, resigned.
He attended the meetings of the National Woman Suffrage Association, organized by Susan B. Anthony and Elizabeth Cady Stanton. He split with these women over the Fifteenth Amendment, arguing that the black men of the South needed the vote to protect them against vigilantes. At one point, however, he sponsored a talk by Susan B. Anthony at the Radical Club, in Philadelphia, of which he was president.
There is a story, unconfirmed, that in 1859 Robert Purvis Jr., son of Robert and Harriet Purvis, applied to Edward M. Davis for a position in his counting house. Also applying was Joseph Casey, also a well educated son of a black business man. Both were turned down. Black critics of integration used the incident to prove that one could not trust white allies.