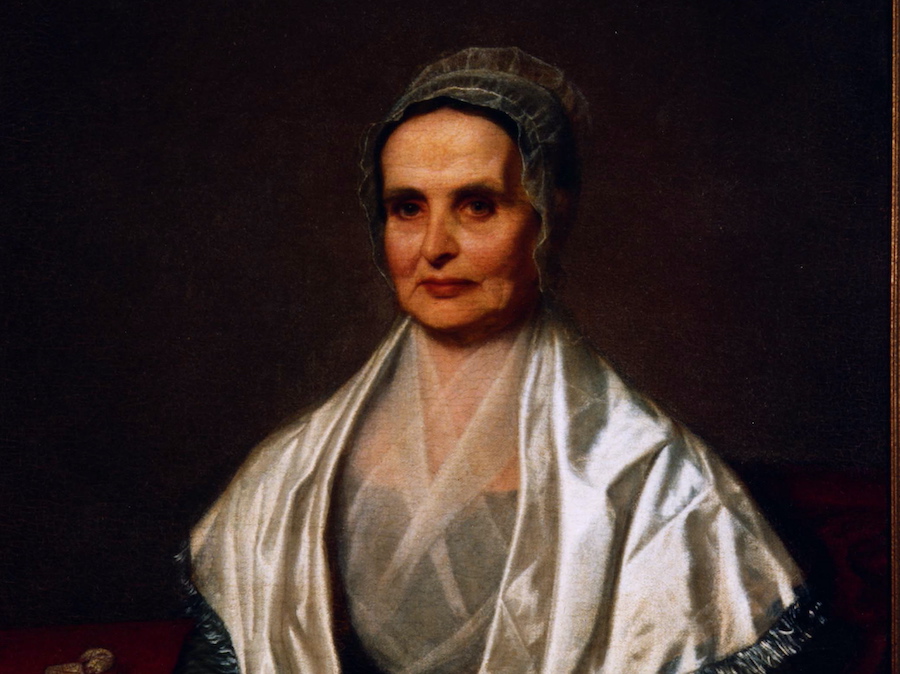 Lucretia Mott was a European American Quaker who lived in Philadelphia. Together with James Mott, her husband, she assisted runaway slaves who fled from Maryland and Delaware into Philadelphia throughout the 1850s. As a schoolgirl, Mott had seen images of ships that brought people Africans across the Atlantic Ocean to be enslaved. When she grew up, she became involved in abolitionism and founded the Philadelphia Female Anti-Slavery Society in 1833, which included both European and African American members.
Lucretia was also a founding member of the National Anti-Slavery Coalition of American Women in 1835. For a time, she and her family lived on North 9th Street in Philadelphia, where they entertained friends of both European American and African American descent. Their home at 338 Arch Street was a stop on the Underground Railroad. 
In her first major speech to the American Anti-Slavery Society in New York in 1848, she called for the immediate end to slavery. In that same year, she helped organize the first Women's Rights Meeting in Seneca Falls, New York. She was elected President of the Women's Rights Convention in Syracuse in 1852. In 1857, she and her family moved away from Philadelphia into Montgomery County and near her daughter and son-in-law. The house was located on York Road and was within easy view on this major route. When the Civil War began and the Union army began to train African American soldiers at Camp William Penn, Mott assisted them in their preparations until they left to fight in the South.
After the Civil War, Lucretia continued to work for voting rights for African Americans and equal rights for women, giving at least 40 speeches between 1870 and 1880. She died at her home in Cheltenham Township on November 11, 1880. In addition to her connections with the Underground Railroad and abolitionism, Mott is equally well known for her advocacy of women's rights.