by Carolyn Singleton, History Educator
In 1686 George Fox, founder of the Religious Society of Friends, dedicated six acres of land in his will to be "a meeting place, a school-house, a burying-place, a play-ground for the children in town to play on, a garden to plant with physical plants for lads and lasses to know simples, and learn to make oils and ointment". Despite the passing of 350 years, this place, now known as Historic Fair Hill, continues to honor the wishes of George Fox in new and different ways.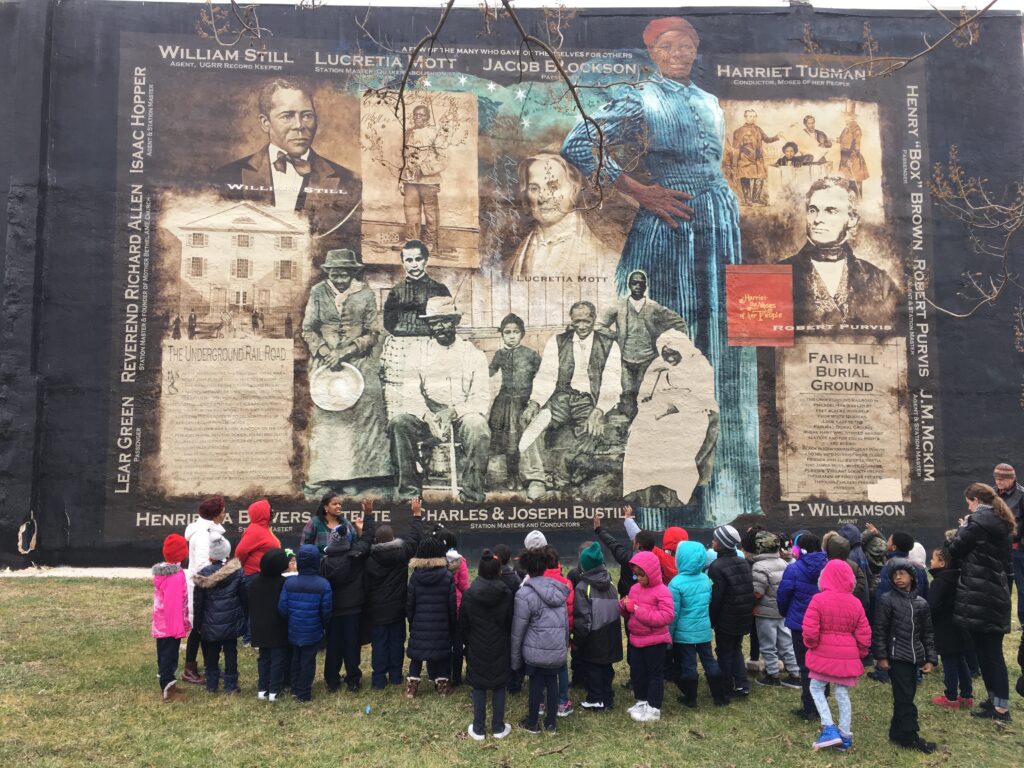 The Philadelphia Mural Arts Program selected the area surrounding Historic Fair Hill to create six murals. The murals are a reflection of the neighborhood and a reflection of the causes associated with Historic Fair Hill. They are the Healing Walls (2), A Tribute to Harriet Tubman, A Tribute to Peaches Ramos, Together We Stand, and Female Anti-Slavery Society. Abolitionists Lucretia Mott and Robert Purvis, depicted in "A Tribute to Harriet Tubman", are buried at Historic Fair Hill.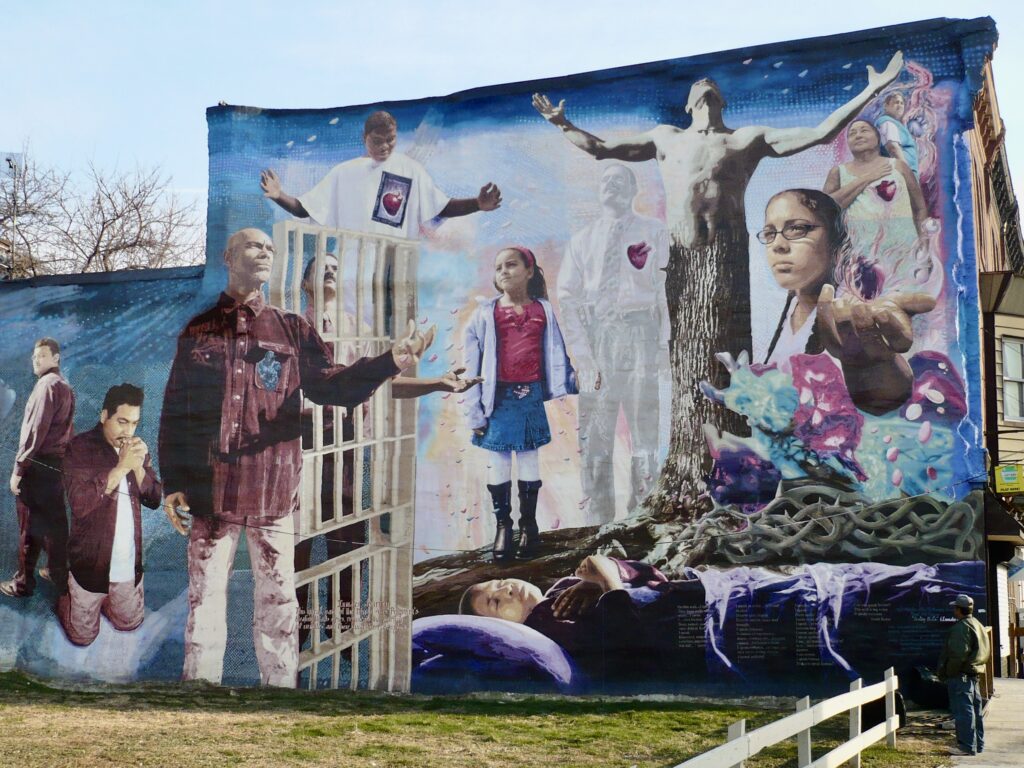 Not only are the murals a reflection of history, but a reflection of the "Now". They are works of art, celebrating historical figures and contemporary causes. They depict the stories, struggles and triumphs associated with the Underground Railroad and Abolition, Women's Rights, Human Rights, Social Justice and Restorative Justice.
Standing in front of one of the Murals in this outdoor urban setting in close proximity to Historic Fair Hill somehow gives one "permission" to engage in meaningful conversations about topics that one might otherwise feel uncomfortable talking about. A "safe space" is created. The conversations aren't planned, they emerge. "Why aren't we taught about real Black History in school?", "Was Robert Purvis Black or White – he looks White?", "January 6 and the Election", "George Floyd", "Drug Epidemic", "Black Lives Matter"…. Conversation can lead to understanding. Conversation can be healing.
In engaging people with issues that are contemporary and historic, we honor the past and do our best to learn from it.
Join Carolyn in these conversations and more as she gives tours of the murals on the Second Saturday each month. She will also be contributing future pieces that dive into the history and meaning of each mural.