by Rosemary Arnold, Volunteer
Little did I know that an email from Jean Warrington a few years ago would provide tools to help me through a Pandemic. Jean knew that I had been a teacher in the Philadelphia School District and wanted to know if I would be interested in joining the Reading Buddies Program. Best decision I could have made was to say YES.
I started going into Julia de Burgos Elementary in the Fall of 2019 and met some amazing volunteers, staff and children. The library there is a work of art with windows that let natural light into a child centered space with thousands of books. A dream space for those who get to spend time there. But we all know how things went by March of 2020. I'm still wondering how I spent my time not doing much and watching too much television. It turned out that the school year 2020/21 was going to be one where I was going to learn new skills, by being introduced to new staff, children and books through Zoom.
I never imagined that I could read books to children via a computer. It was an experience that I could have never anticipated but one I have come to value. Thanks to the dedicated staff at Fairhill, books were provided that we could use on line and Pete the Cat became my new favorite character. I did what I could to keep the kids engaged while they were at home. It was hard to get them to focus on a story instead of eating breakfast, watching TV, playing with a cat or a toy.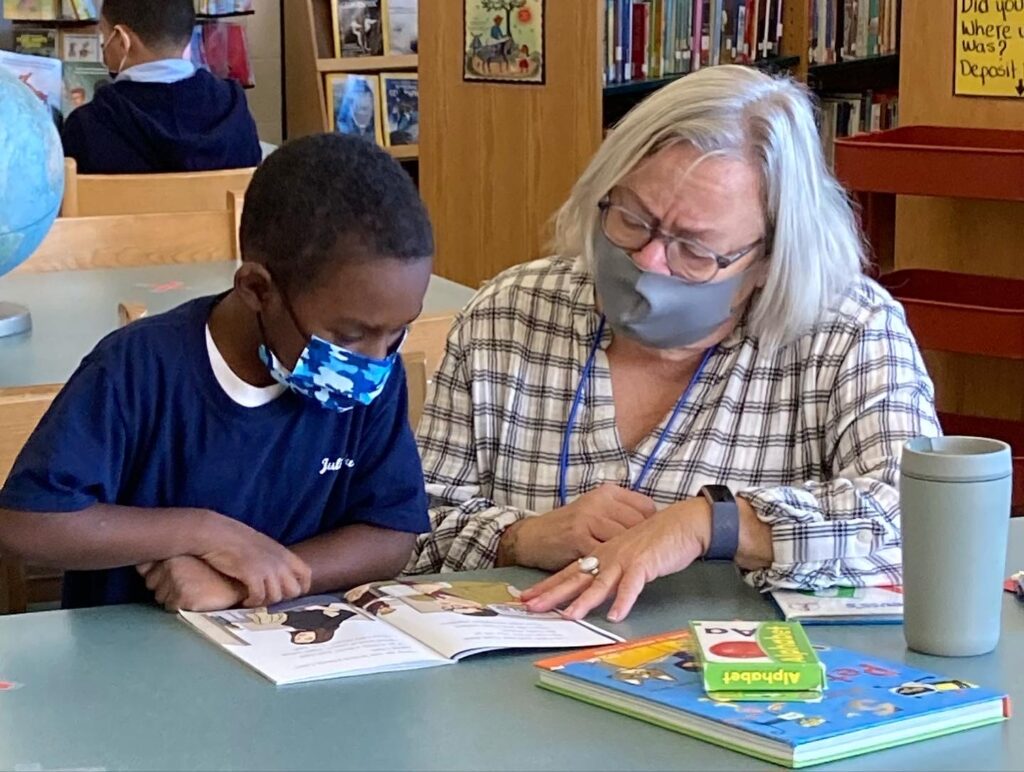 Now I'm getting so many good feels from the kids when I go into the classroom. The kids want to come to the library and pick out books to read. I have started taking two at a time and it's fun to see and hear them taking about the story and what they like. Of course it's hard for them to listen to each other but that skill will be important for them in the classroom.
We need to remember that learning is also about being able to to listen to and respect the others around you. That's a skill that we might not think about but is as important as being able to recognize the letters and sounds that make up the words that tell the story. Teaching has changed drastically over the course of the Pandemic. My thoughts have been centered on how are the teachers going to continue to be there for the children. Hopefully they will be able to have more Reading Buddies to help them.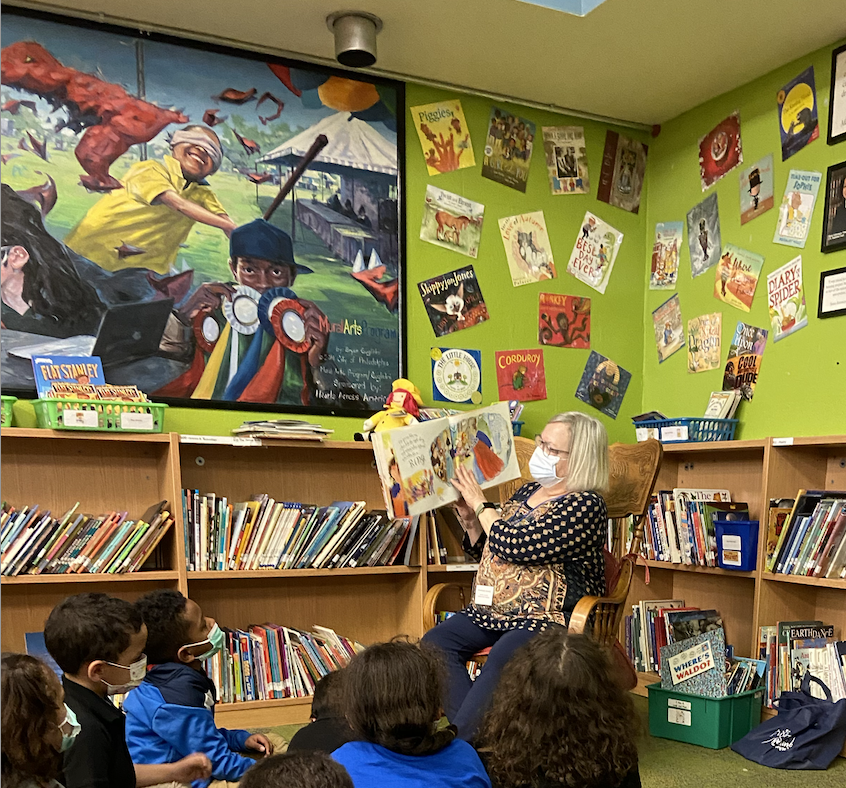 Right now I think the best support this program can provide is to read aloud to the children, listen and talk to them about what is being read and introduce them to the skills that are needed for them to become life long readers. Those Book Talks are vital to vocabulary building and understanding the world around us. These skills are innate to those of you who love books and reading to children. The kids need real people not screens to be there supporting them. Come and spend some time with us and see the rewards that you'll receive.
Find out how you can get involved in volunteering, by visiting https://historicfairhill.com/early-literacy/. We're always looking for reading buddies, pen pals, and library helpers.