For the second year in a row, Historic Fair Hill was a proud participant of Reading Promise Week this October. Our Reading Promise Festival was one of 55 events that took place throughout the city as a way to celebrate the joy and power of literacy. Thank you to Beverly Brown, out staff and volunteers, Fairhill Neighbors, and everyone who helped make it such a memorable day.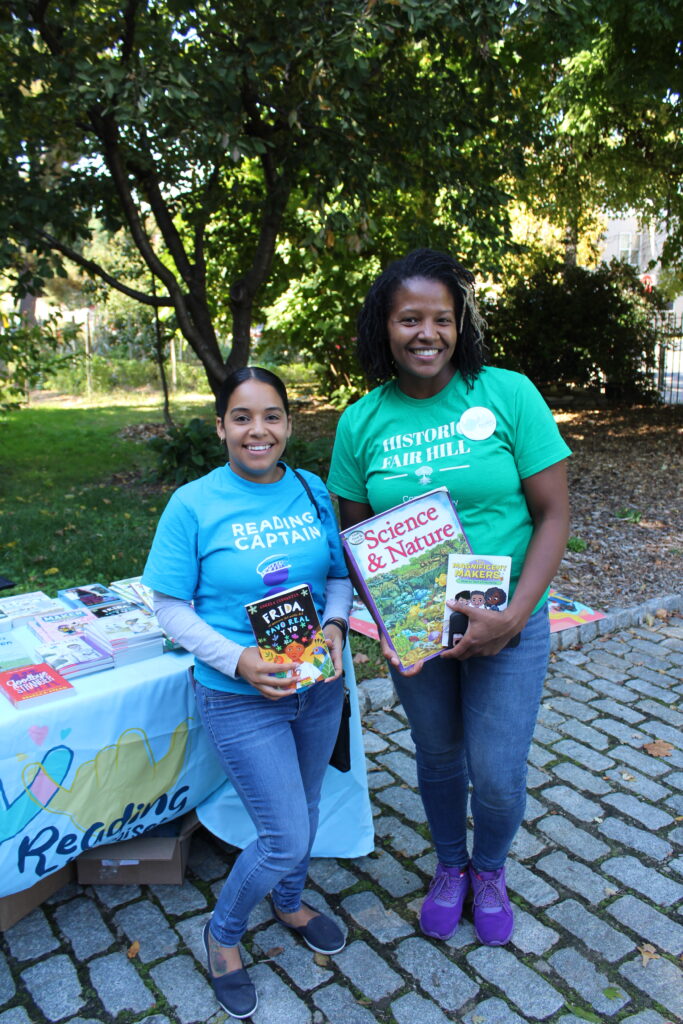 Generous donations from Read by 4th and Team First Book Philadelphia allowed us to give away hundreds of brand new books to our kids. But that wasn't all! There were even more books and literacy-boosting giveaways to share from The Traveling Treehouse, Reach out and Read, and the Free Library of Philadelphia.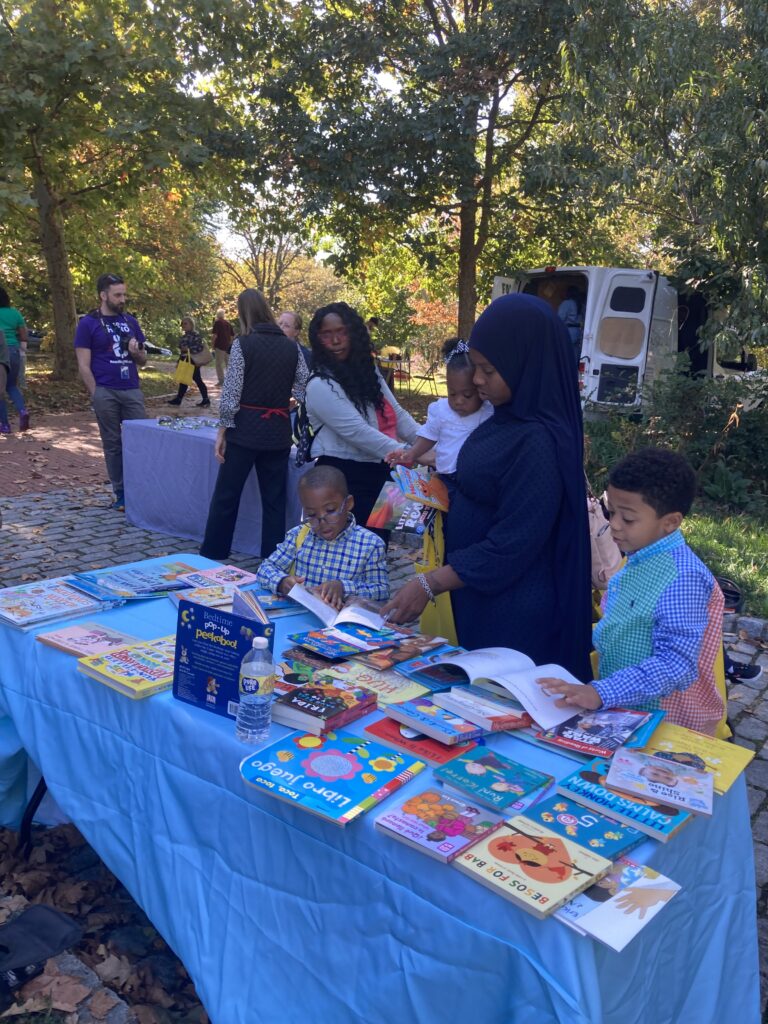 In addition to finding new books to explore, kids also had the opportunity to create. There was a Poet-tree station where children and families were encouraged to create poems, art, and other inspirational work and then hang it up to share with all. The fabulous Thembi Palmer of Imagine More: Story Adventures brought tales like Anansi the Spider to life through music, movement, and play. Historic Rittenhouse Town had a paper making station where kids learned about and created their own paper using techniques from the 1600s.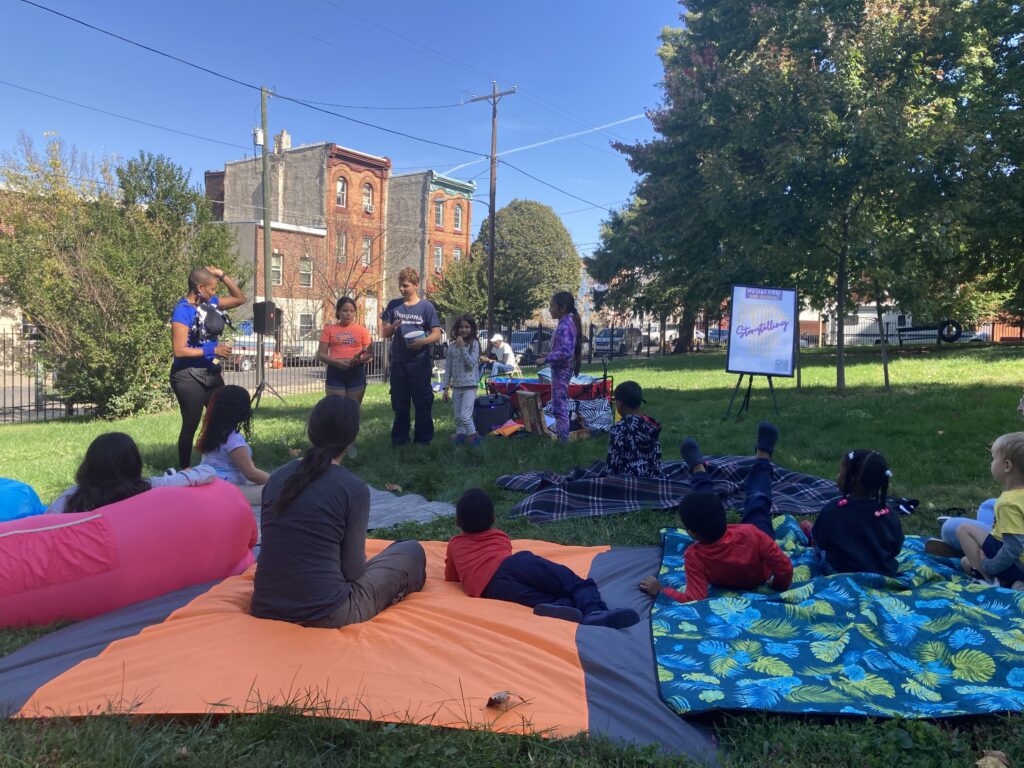 The Reading Promise campaign supports literacy development at home and in everyday moments by empowering families. With two out of three kids in Philly reading below grade level, partnering with parents as their child's first and best teacher is a way to protect every child's right to read. As a member of Read by 4th, we support this work throughout the year and look forward to keeping this literacy movement going throughout our city.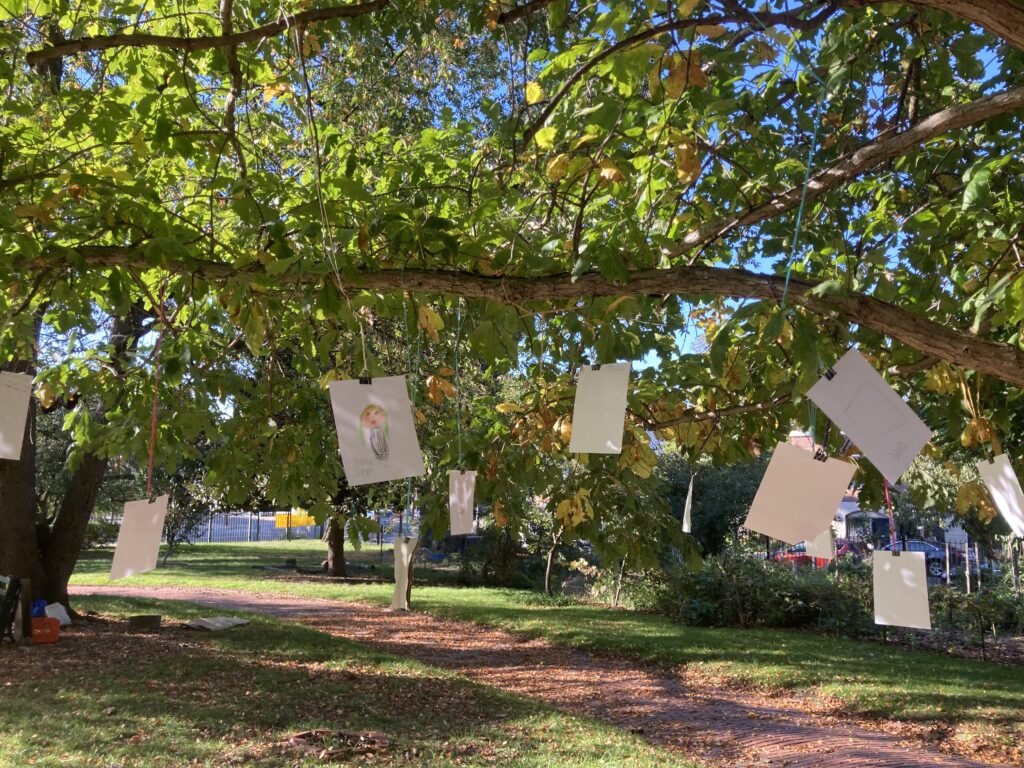 To find out more about how you can support our Little Free Libraries, Reading Buddies, school partnerships, and other literacy initiatives, reach out to us at info@historicfairhill.com. You can also make book donations by visiting our Bookshop Wishlist, which will also benefit Uncle Bobbie's, a local black owned bookstore.