Historic Fair Hill is welcoming four new Trustees to our Board of Directors this year. You can learn about each of their stories below. We are grateful to all of our board members for their service to our community and look forward to working together.

Benjamin Moore first connected with us as a graduate of HACE's Livability Academy where he and a cohort of neighbors have worked on a variety of community based projects in Fairhill, including events at the burial ground.Ben works as a Behavior Health Specialist providing mental health wellness, harm reduction, crisis intervention, and recovery support to homeless and low income populations in Philadelphia. Ben is a graduate of Community College of Philadelphia and is currently a student in a Medical Social Work Program at Thomas Jefferson University East Falls Campus.

Nicole Juday Rhoads has a deep background in public horticulture, with a career that has encompassed many areas including owning her own garden design business, serving as Landscape Curator at Wyck Historic Garden, and running the renowned Arboretum School at the Barnes Foundation, and spending five years at the Pennsylvania Horticultural Society as Director of Engagement.Nicole currently serves as Board Chair and Executive Director of the IDEAL Industries Foundation. Her book Private Gardens of Philadelphia will be published by Gibbs Smith in spring 2024.

Marilyn Rodriquez-Behrle is an abstract surrealist, mixed media Latina artist who has resided in the heart of North Philadelphia for 30 years. She is an accomplished artist, teacher, and activist who gives back to her community. Marilyn graduated from Moore College of Art and Design in 2008 with a degree in Fine Art and Art Education and thesis work about mental health through addiction. She also has a Master of Fine Arts in Community Arts degree with a Collegiate Certification. Marilyn currently works at Taller Puertorriqueño as Education Director.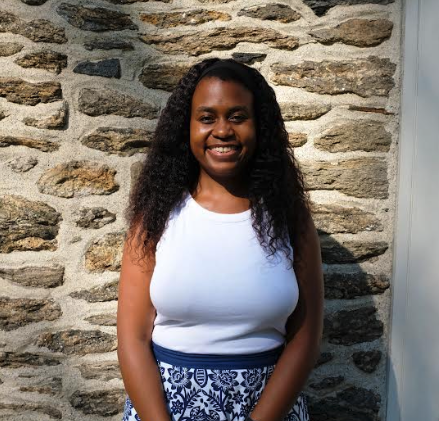 Jocelyn Rouse is the Marketing and Development Coordinator for Cliveden and has been with the organization for six years. She is responsible for marketing all programs and events virtually and physically, as well as promoting Cliveden's membership programs and fundraising.Jocelyn graduated from Salisbury University in 2010 with a B.A. in History and Minor in French, and is very excited to be a part of Fair Hill's board! Additionally, she is active in her church community and a very enthusiastic Philadelphia Eagles fan.
Ben, Nicole, Marilyn, and Jocelyn join returning board members:

Betsy Caesar
Miriam Fisher Schaefer
Dwayne Grannum
Sally Harrison
Jean Hurd
Steve Kaufman
Stasia Monteiro
Marc Sonnenfeld
Anthony Stover
Tom Williams