by Ciara Vargas, Literacy Director
The month of May was very exciting for our awesome students as we welcomed Thembi Palmer into our partner school libraries at Hartranft, Potter-Thomas, and Julia de Burgos. Thembi is a gifted storyteller and local author, who is passionate about children and literacy. Her new story This Book May Make You Do Things motivates children to incorporate movement into their reading experience.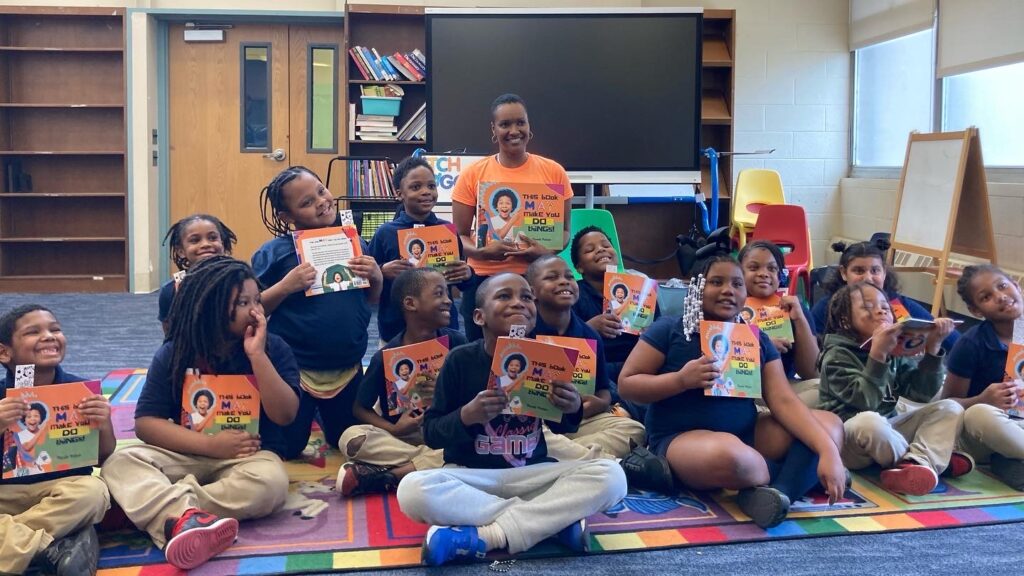 Students stretched, jumped, danced, giggled, and even created their own magical potions. It was beautiful to see the sheer joy on each child's face. One student commented that "this was more fun than gym class!" Many others told their teachers that it was "super fun" and that they would like to do it again. Children learn in a variety of ways and each child was very grateful for this innovative style of storytelling. This visit also challenged our own library staff to continue to find ways to make reading a creative and fun experience.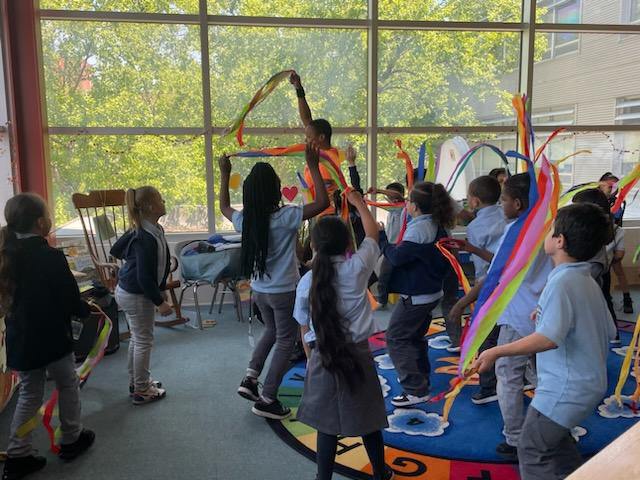 It is empowering for our students to have the opportunity to meet local authors and learn about the process of publishing books. Our children have big dreams of becoming authors, illustrators, and poets, but do not often have the chance to meet professionals in their fields of interest. In partnering with Thembi, we were also able to send each student home with their own copy of her book, so that they can continue to revisit the story and be inspired, as they build their home libraries. Our goal is to continue to partner with local authors to expose our students to all of the opportunities that becoming a reader and writer can bring.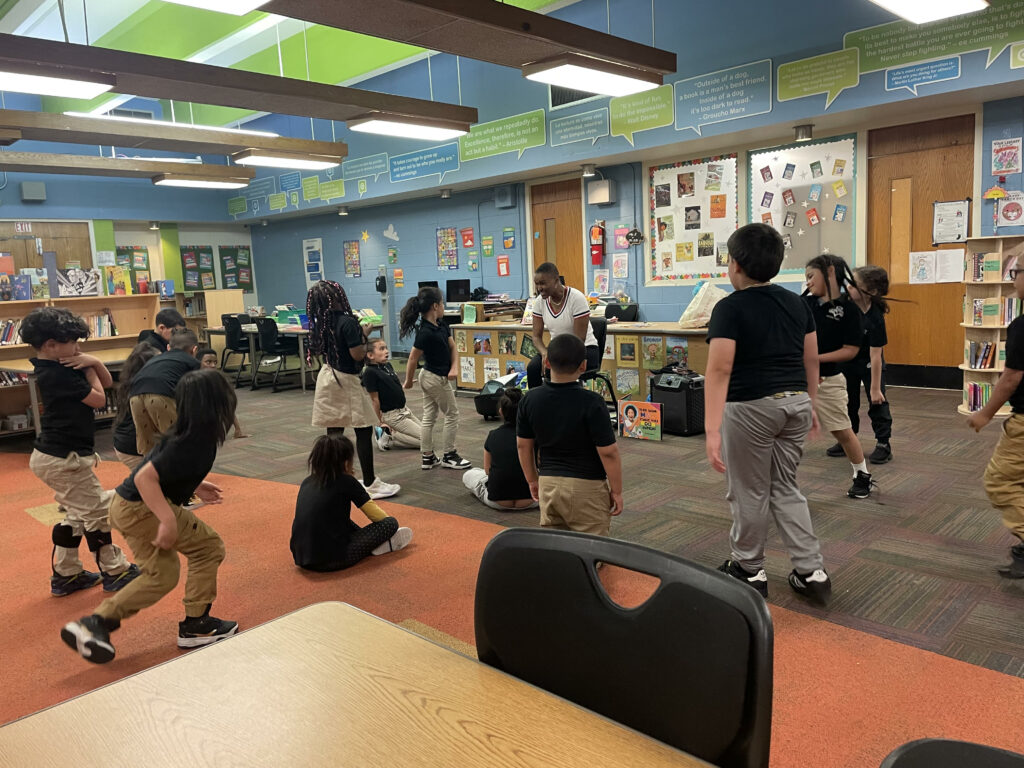 .