Event date: Dec. 11, 2021
Twenty middle school runners from Potter Thomas and Julia deBurgos Schools arrived on a wet Saturday for their 8K run.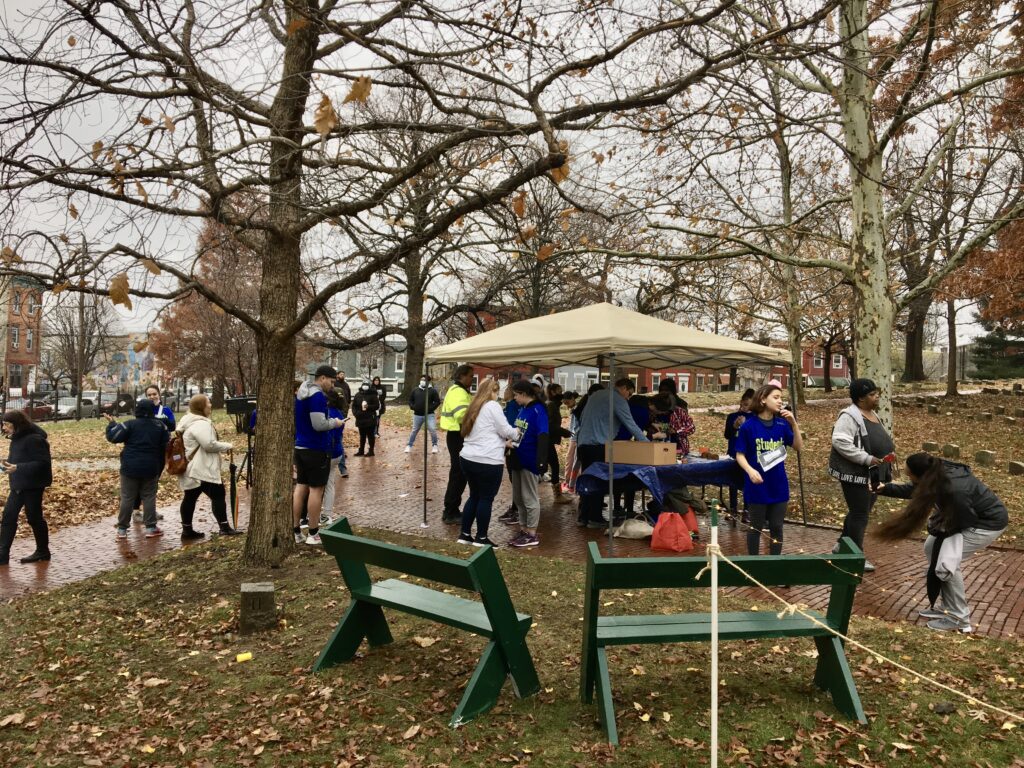 Teacher coaches Taylor, Paul, and Fontaine set up the time clock and pinned race numbers on the runners. Parents went out to corners of Germantown and Lehigh, American and Lehigh to point the course. The old Crane building was a turning point and water station.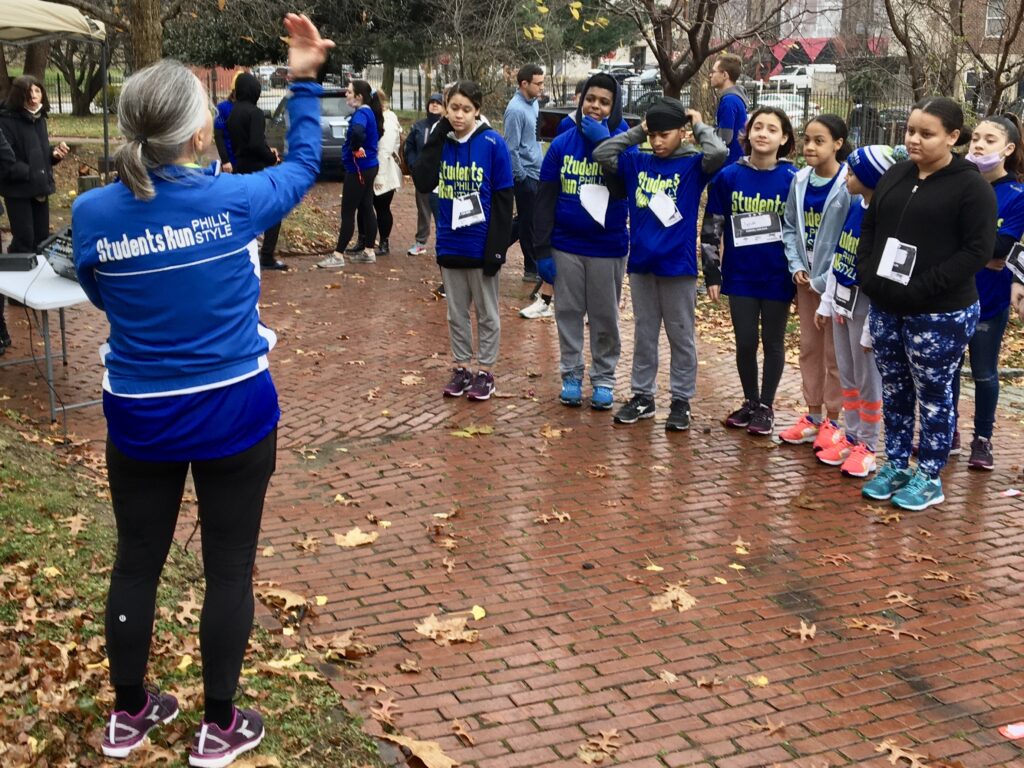 The race started with a lap around the 5-acre burial ground. Jobrianis sprinted and came in first, but then thought she couldn't do the course. Her mom, Alida, said, "Yes you can. I'll run it with you."  And she did without training or running shoes.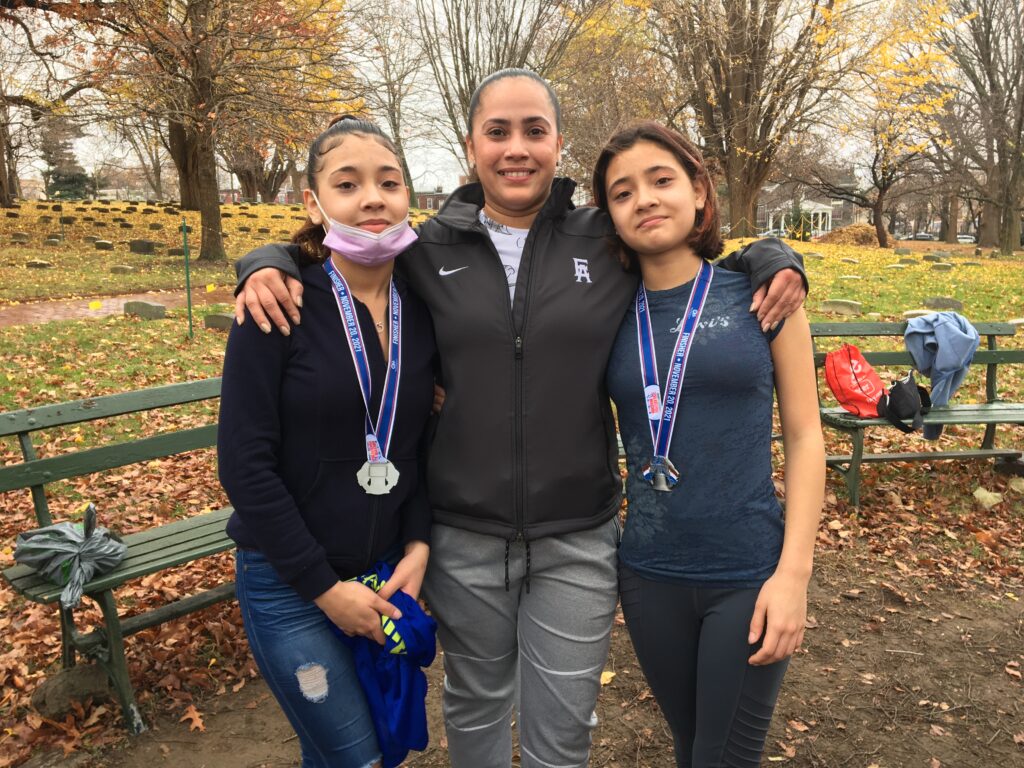 The cheering parents and neighbors waited at the top of the drive to welcome the runners as they crossed the finish line.
HFH staff made soup and set up the hoagies and built up the fire. When the kids returned for lemonade and lunch, Aaron and Aminda showed them how to toast marshmallows and make s'mores.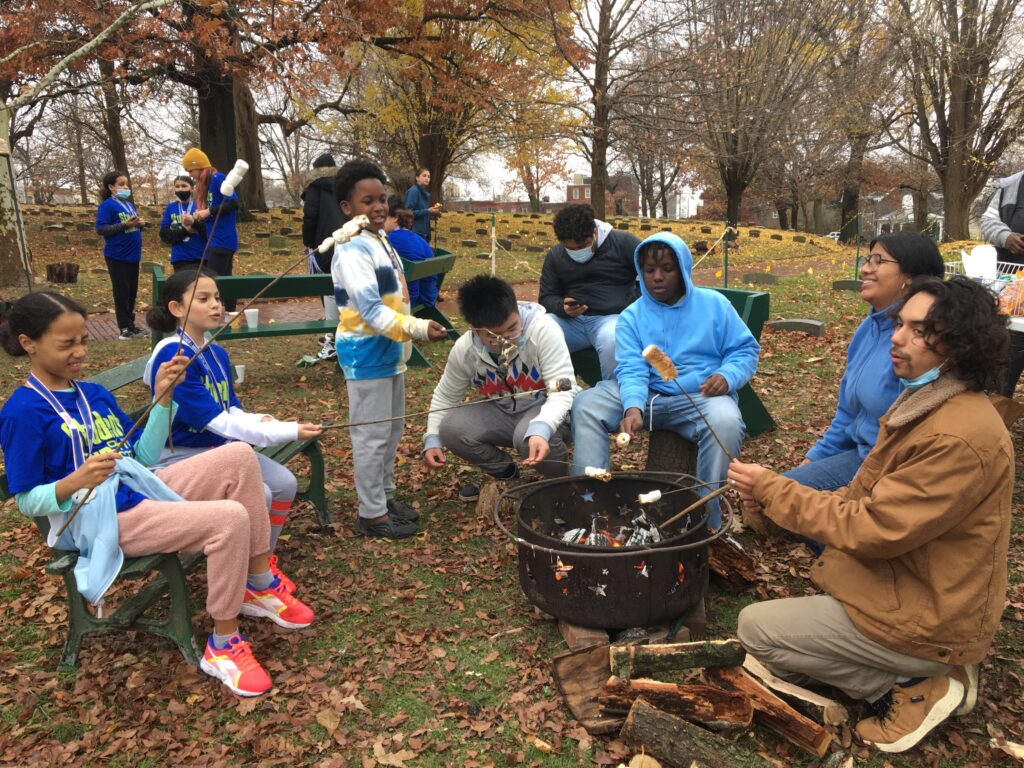 HFH Lori Litchman guided a group on a Winter Nature walk, seeing all the life that remains over winter. The students examined a paper wasp nest and looked up
to see big ones still in the trees.
The kids and their parents left for home, knowing they would be back practicing in the safe fenced park next Tuesday after school.
Teacher Mollie Taylor said, "The kids love coming in here, locking the gate behind them. Here they are outside and safe to run and play and be kids."