On January 10th, Historic Fair Hill welcomed a new generation of readers into the newly opened library at Potter-Thomas Elementary School. In addition to having thousands of books at their fingertips, students now have access to weekly read alouds and literacy activities with Library Coordinator, Vanessa Tshionyi-O'Brien.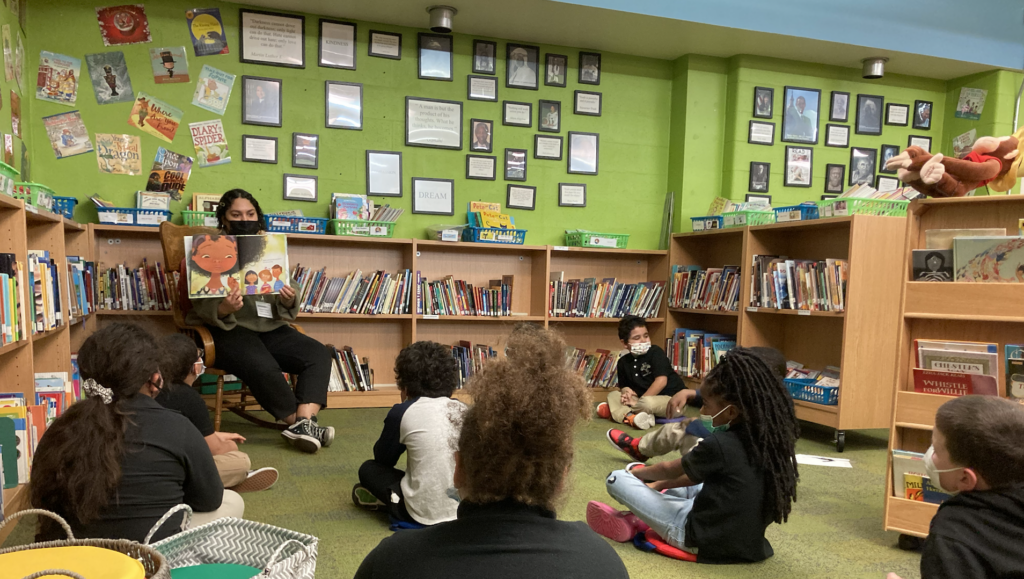 This project began way back in May 2020 when high schooler, Jac Chapek, partnered with library consultant, Jessica Kahn. Jac had hosted a book drive and was inspired to help build a library as part of his Eagle Scout qualification. Having already worked on the re-opening of 11 school libraries, Dr Kahn invited him to help with Potter-Thomas project. Jac ultimately collected over 8,500 new and used books, which he and his troop then sorted and labeled. Throughout the pandemic, Dr Kahn cataloged each title and stored the books until the school was ready to re-open.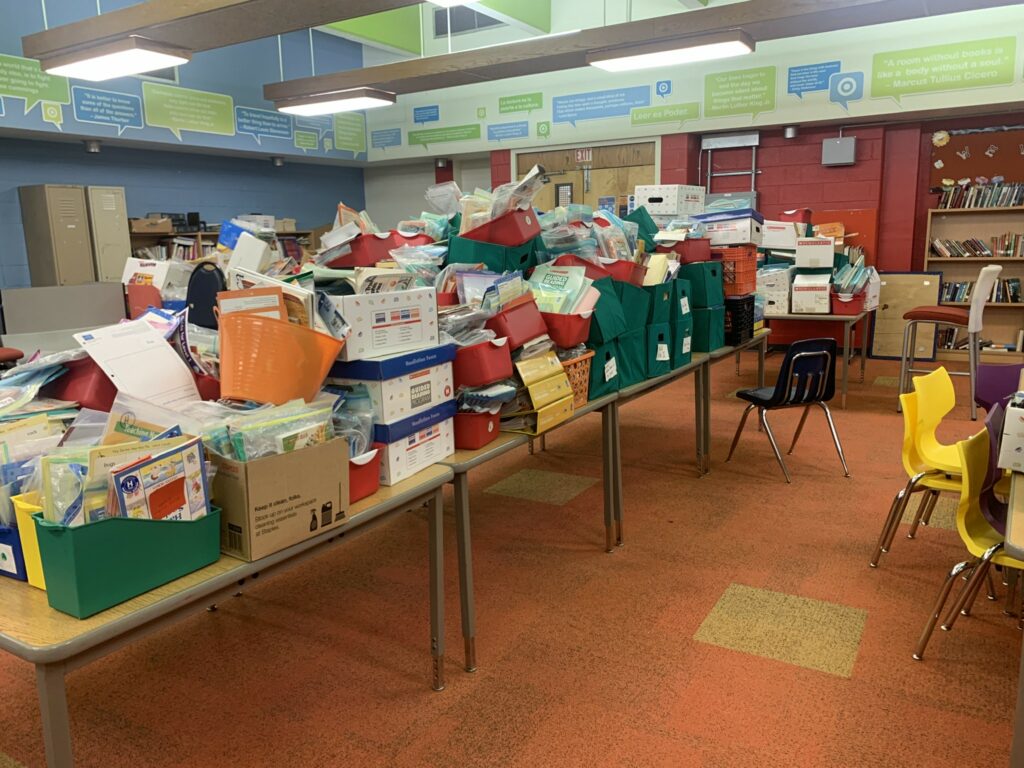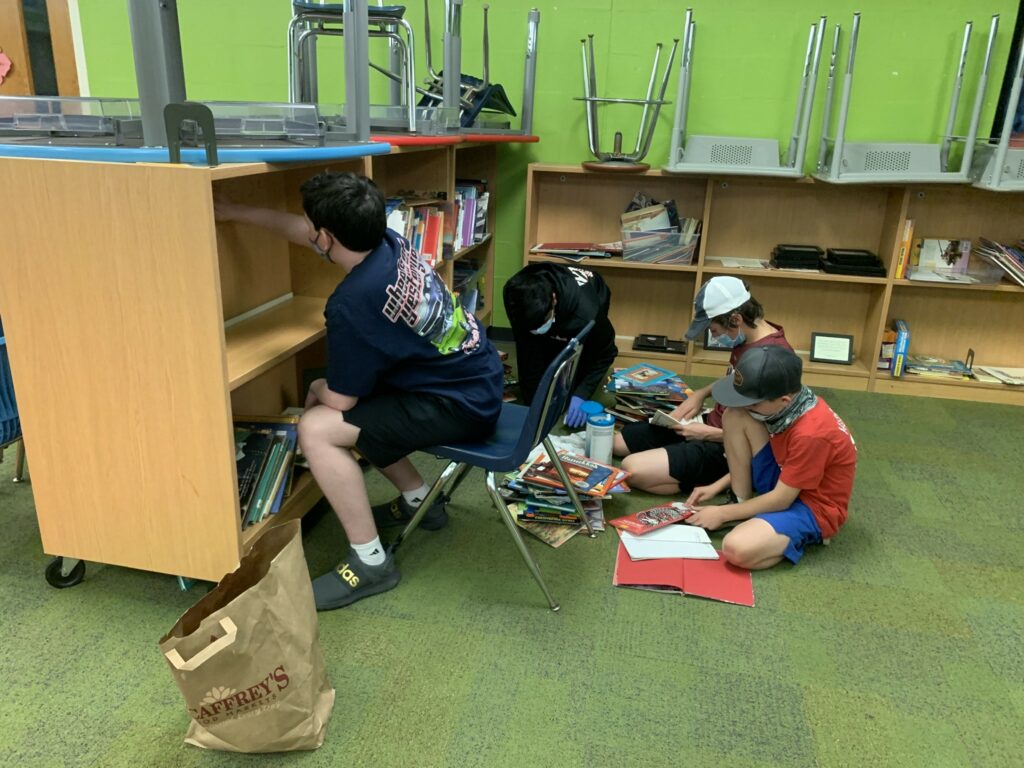 Nearly a year later in April 2021, Dr. Kahn, Jac, and his troop were finally able to get into the library. They cleaned and organized the space and began sorting through the books and materials that had gone unused for years. Dr Kahn then worked throughout the summer with the help of volunteers from Historic Fair Hill, getting the space ready for the childrens' return. As students re-adjusted to in person learning this fall, Vanessa stepped in and began planning and visiting classrooms for read alouds.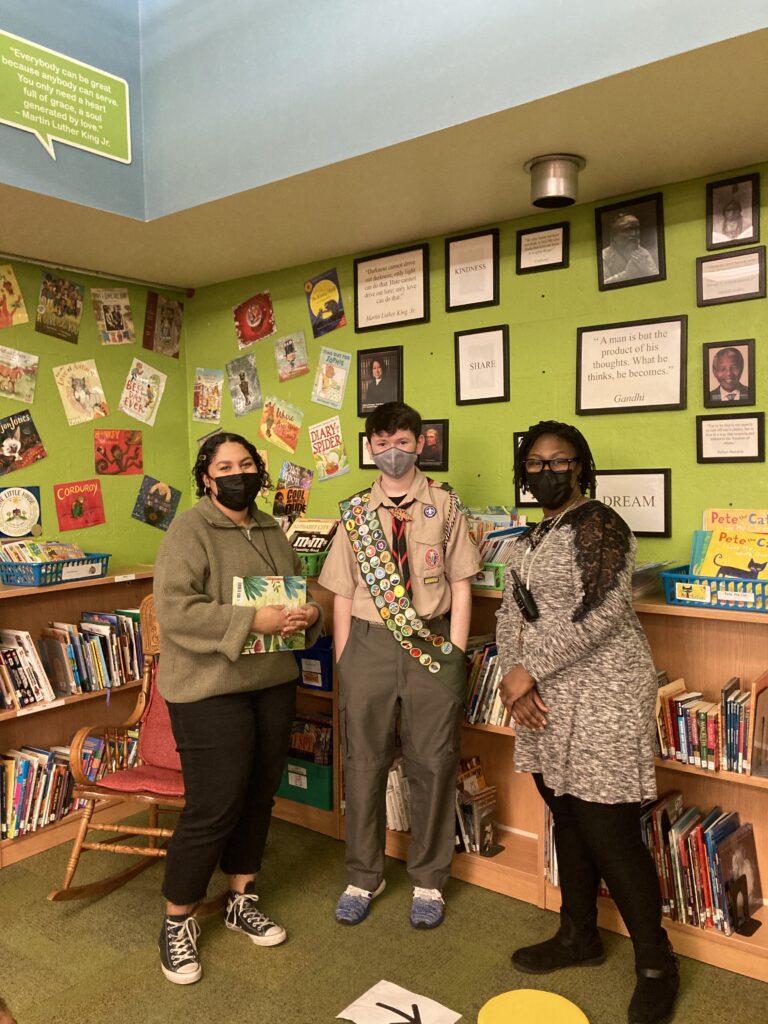 Now that the library is up and running, classes are scheduled to visit regularly for story time. Students are exposed to stories that challenge, inspire, and entertain them. They have loved checking new books out each week and are particularly fond of the graphic novel collection. As a graduate student pursuing a Masters in Social Work, Vanessa brings a trauma-informed lens to her work and is striving to create a safe, joyful, and inclusive space for her students.
If you would like to help Potter-Thomas or one of the other three libraries that Historic Fair Hill supports, let us know! We are always looking for new titles to add to the collection, as well as volunteers to help with shelving, check outs, and read alouds.