By Ike Pickett, QVS Service Fellow
I came to work with Historic Fair Hill through a fellowship with Quaker Voluntary Service, a year-long fellowship that pairs service-oriented people with not-for-profit organizations. QVS is different from other work programs in that it encourages fellows to form intentional community with each other.
This means that we collectively and earnestly set our own house systems and rules. Resources like our grocery stipend are collectively held. As a community, we are asked to have a communal meal with each other weekly, worship together weekly, have one communal fun day monthly, and hold a weekly meeting for business. Our meetings for business are modeled after the Quaker practice, and our worship times often draw inspiration from a Quaker meeting for worship. I live with five other fellows, all of whom work at different not-for-profits in Philadelphia. Prior to this year, I received my bachelor's degree in English literature and creative writing at Purdue University in West Lafayette, Indiana.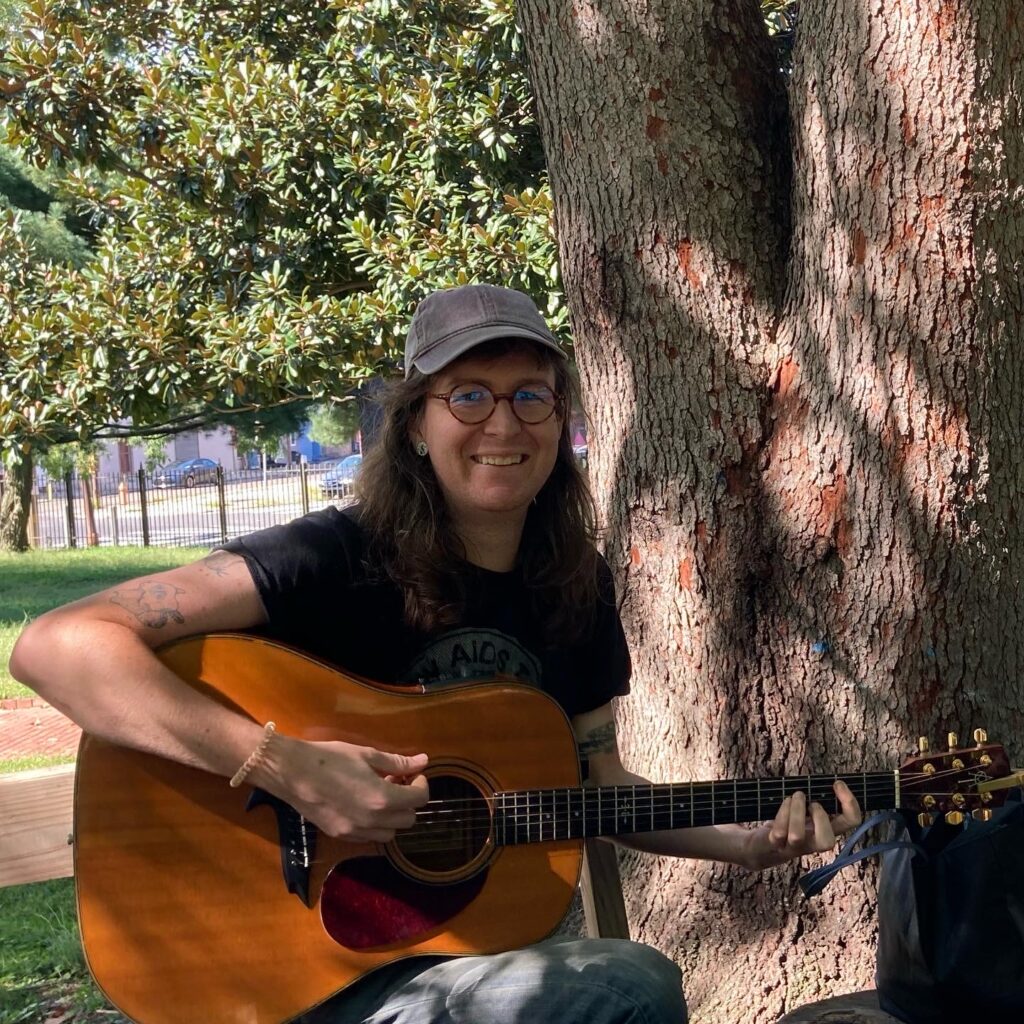 Part of my time at Historic Fair Hill has been spent working in the community gardens. During garden season, it is striking to come off the city street into the garden to take in the earthy smell of tomatoes. I'm particularly fond of greeting the neighborhood cats resting in the shade of plants. It is refreshing to parse through the park's fig tree leaves to find a fruit that hasn't yet been taken by a hungry squirrel or bird. In my garden work, I feel I've come to know the neighborhood and can now recognize the faces of neighbors. On warm Saturdays, we've shared together the harvest of fruits and vegetables.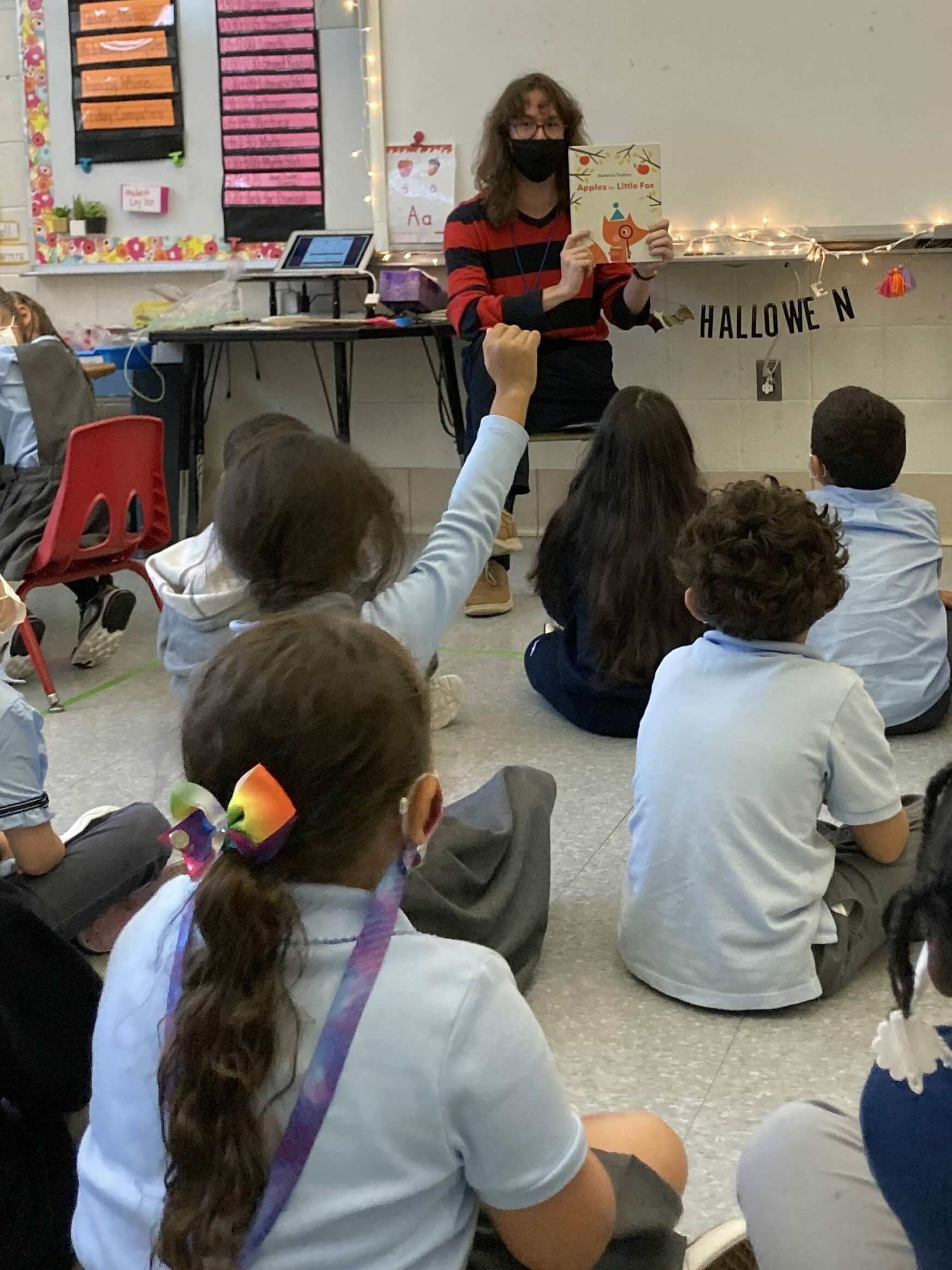 The rest of my time is spent working with staff and volunteers in the libraries of two of our partner schools, Julia de Burgos and Potter Thomas. What I've enjoyed most about working in the library is reading to first grade and becoming acquainted with students. This position has inspired me to look towards a career in education and shown me first-hand the importance of a school library.
As a poet, this position has also inspired my thinking for how creative writing can be used to promote early literacy. Sometimes, I write poems with classes. One poem from a first grade class read:
I feel water and play-doh
I see books and chairs
I hear music, crickets, and bugs
I taste ice cream and oatmeal
I smell flowers and penguins
I am a duck