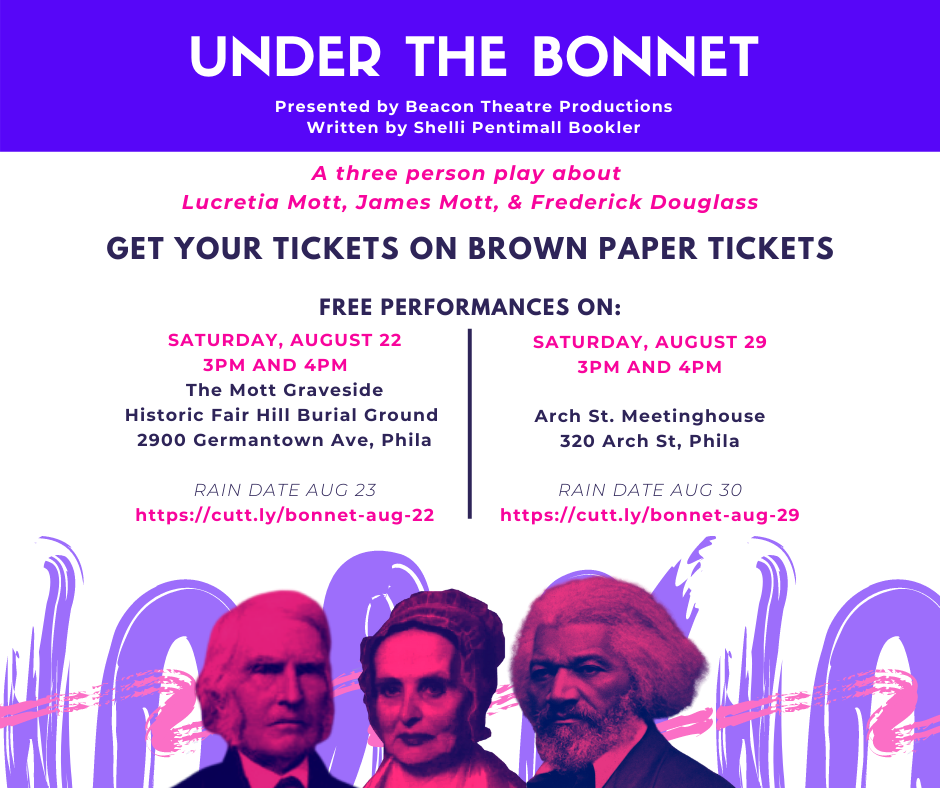 Description:
Quaker, wife, mother, teacher, orator, friend, activist and symbol of strength and determination. A tenacious woman who spent her life fighting for the rights of women and African Americans, Lucretia Mott abided by the Quaker tenet that all people are equal. She helped found the Philadelphia Female Anti-Slavery Society, and co-wrote the Declaration of Sentiments for the first Women's Rights Convention in Seneca Falls, New York, igniting the fight for women's suffrage.
She also helped found Swarthmore College in Pennsylvania and continued her resolve for creating equality until her final days. Through conversations with her husband, James Mott, and with insights from fellow women's rights advocate, Frederick Douglass, Under the Bonnet reveals the strength and tenacity of her character as well as the tender and compassionate woman under the bonnet. ​
Run time for the play is approx 40 minutes with talk back to follow.