"I love Lucretia Mott because she was a real life Wonder Woman. Her love of humanity and her refusal to bow to the prejudices of her time are an inspiration to women then and now." – Lily Coryell
What would Lucretia Say?
By Lily Coryell, Independence National Park guide
Lucretia Coffin Mott was an American Quaker who was born in Nantucket, Massachusetts in 1793, but spent her adult life in Philadelphia. Raised in the egalitarian Quaker ethic, she became a human rights advocate and dedicated her life to "plead[ing] the cause of the oppressed," as she once put it. Lucretia Mott, often working with her husband James Mott, played pivotal roles in the fight against slavery and the struggle for women's equality.
As a student at the Nine Partners School in New York, Lucretia Coffin learned about the horrors of slavery. Later, as a teacher at the school, she learned that female instructors were not paid as much as the male teachers, like her future husband James Mott. According to an autobiographical account, this is when Coffin "resolved [to] claim for my sex all that an impartial Creator had bestowed."
After moving to Philadelphia and marrying James Mott at Pine Street Meeting, the couple soon found themselves embroiled in the abolitionist cause. In 1833, Lucretia Mott and a few other women were invited to observe the founding meeting of William Lloyd Garrison's American Anti-Slavery Society, which was one of the first American groups to call for the immediate abolition of slavery. It was unexpected and thoroughly shocking to the men present at this meeting when Mott asked to speak and suggested edits to the group's governing document. Impressed by Mott and her female companions, the men of the American Anti-Slavery Society suggested that the women form their own group. Four days later, Mott and the other female spectators, did just that when they established The Philadelphia Female Anti-Slavery Society. It was an interracial group from the start, and it outlived every other women's anti-slavery group in the United States.
The Motts lived in various locations in Philadelphia, and their home was always a hub of communication for anti- slavery activities and a safe harbor for fugitive slaves. In 1840, both James and Lucretia Mott were part of the American delegation to the World Anti- Slavery Convention in London. However, it was decided that the American women would not be allowed to participate in the debates, merely allowed to watch them from the gallery, a sore disappointment for Mott. It was during this time that Mrs. Mott met a young Elizabeth Cady Stanton. The more seasoned Mott, who earned herself the nickname, "The Lioness of the Convention" for speaking outside of the Convention, was an inspiration to the younger woman. According to Stanton, this is when she conceived the idea for a separate women's movement in America.
It would be another eight years before the first convention on Women's Rights was held in Seneca Falls, New York. When the group of men and women met inside of Wesylan Chapel, Lucretia and James Mott helped to guide the proceedings and signed the Declaration of Sentiments, a document which aimed to perfect an old American masterpiece by declaring that "all men and women are created equal." Lucretia Mott became a fixture within the women's rights movement, speaking and mentoring other women to overcome the prejudices of the day, so they could speak out for what they deserved. Mrs. Mott was a woman well ahead of her time. At an 1853 women's rights convention she told the audience that "this is called a 'women's rights convention,' but I apprehend, the phrase 'human rights' would more appropriately express its principles and its aims." Unlike some of her colleagues, Lucretia Mott believed that the fight against slavery and the movement for women's rights were irrevocably intertwined; she understood that all humans were equally deserving of dignity and equality.
In 1857, Lucretia and James Mott moved away from Philadelphia to Montgomery County to a home known as the Roadside, on Old York Road, but they maintained their activism. When the Civil War began and the Union army began to train African American soldiers at Camp William Penn, near the Mott home, Lucretia Mott assisted them in their preparations and helped provide food for them until they left to fight in the South. Camp William Penn was the largest facility to train black Union soldiers during the Civil War.
After the horrors of the Civil War, Lucretia Mott became a speaker for the peace movement and continued to work for civil and voting rights for African Americans and equal rights for women. She and James Mott were founding members of the Pennsylvania Peace Society, and James Mott briefly served as president before he died in 1868. For 56 years their lives had been bound together, but despite her grief, she continued to shine her light upon the world around her for 12 more years, giving at least 40 speeches between 1870 and 1880. By the end of her life she was a famous woman; a woman who had worked for decades in the hope that the next generations would not have to resort to violence and civil wars to ensure the equality of all people. Lucretia Mott died at her home in Cheltenham Township on November 11, 1880. But in the words of William Still, one of her colleagues from the Underground Railroad, "her influence is not ended- that cannot die; it must live and grow and deepen, and generations hence the world will be happier and better that Lucretia Mott lived and labored for the good of all mankind."
Lily Coryell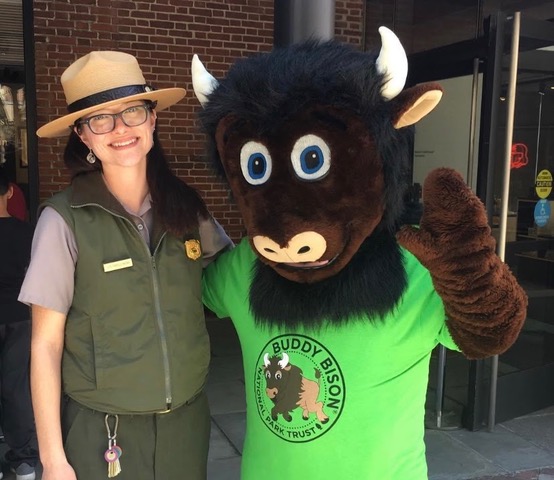 Lily Coryell is a Park Ranger at the Independence National Historic Park.
If you would like to submit an essay, send to info[at]historicfairhill.com
Bibliography
Bacon, Margaret Hope. Valiant Friend: The Life of Lucretia Mott. Friends General Conference, 1999.
Bryant, Jennifer. Lucretia Mott: A Guiding Light. W.B. Eerdmans Publishing Company, 1996.
Faulkner, Carol. Lucretia Mott's Heresy: Abolition and Women's Rights in Nineteenth- Century America. University of Pennsylvania Press, 2013.
Greene, Dana. "The Principles of Coequality of Woman with Man." Lucretia Mott: Her Complete Speeches and Sermons. E. Mellen Press, 1980.
Still, William. The Underground Railroad. Plexus Publishing Inc., 2005. Pp. 469-470.
Vetter, Lisa Pace. "The Most Belligerent Non-Resistant": Lucretia Mott on Women's Rights," Political Theory 43, No. 5. (October 2015): 600- 631. https://www.jstor.org/stable/24571648.